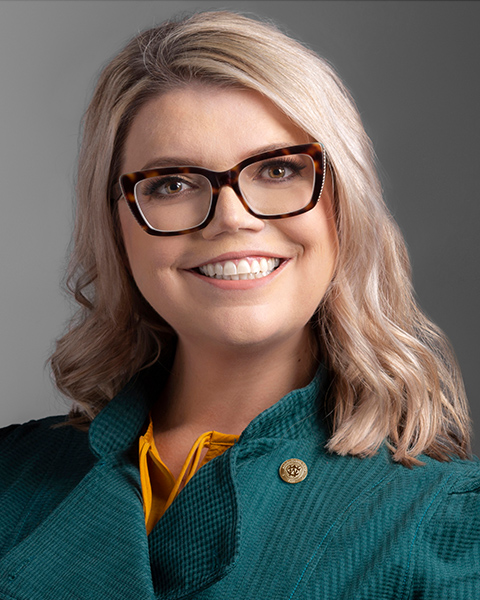 Greetings from Washoe County
Warmer days are upon us at last in Washoe County! I am finally planting my garden and going out on walks with my family in my neighborhood. Washoe County is also experiencing a season of new beginnings with the addition of our new Commissioner, Clara Andriola, appointed by Governor Lombardo in April after the departure of our beloved former Chairman, Vaughn Hartung. Commissioner Andriola brings diverse community-building experiences including planning, government, and a nonprofit background to the Board of County Commissioners and we are thrilled to have her on board. Former-Chairman Hartung is already missed for his hands-on approach and passion for balanced planning and development, water issues, community services, and good governance. 
His incredible career of more than a decade on the Washoe County Citizen Advisory Board and Board of County Commissioners has made our community better. Thank you for your service, Vaughn!
On a separate note, Washoe County just adopted its Fiscal Year 2023/24 budget and has prioritized:
Public safety and restorative justice, with an increase of full-time Sheriff's Deputy positions and added Alternate Public Defender and Public Defender roles.
Fiscal Sustainability with goals for regionalization of Dispatch, Fire, and Emergency Medical Services.
Economic prosperity with support of Homeless Services/Supportive Affordable Housing
Innovative Services with support of our Registers of Voters office and our Election System.
Investment in the Capital Improvement Program & Infrastructure Scorecard projects such as the 75 Court Street Historic Exterior Renovation project for the sesquicentennial anniversary of the downtown Second Judicial Courthouse.
Read more
Washoe County will bring workforce housing policies and solutions to a Board of County Commissioner meeting in July, along with our final ARPA allocations. We look forward to continued engagement with our community through the myriad of ways that you can contact the Board of County Commissioners, including:
Washoe 311
Via email or cell phone
Public comment online or in person
Washoe County will also be hosting Artown events again this year, and I hope to see you all at Dragon Lights and our beautiful Rancho San Rafael Park as well as other community events!
Meet your new District 4
County Commissioner, Clara Andriola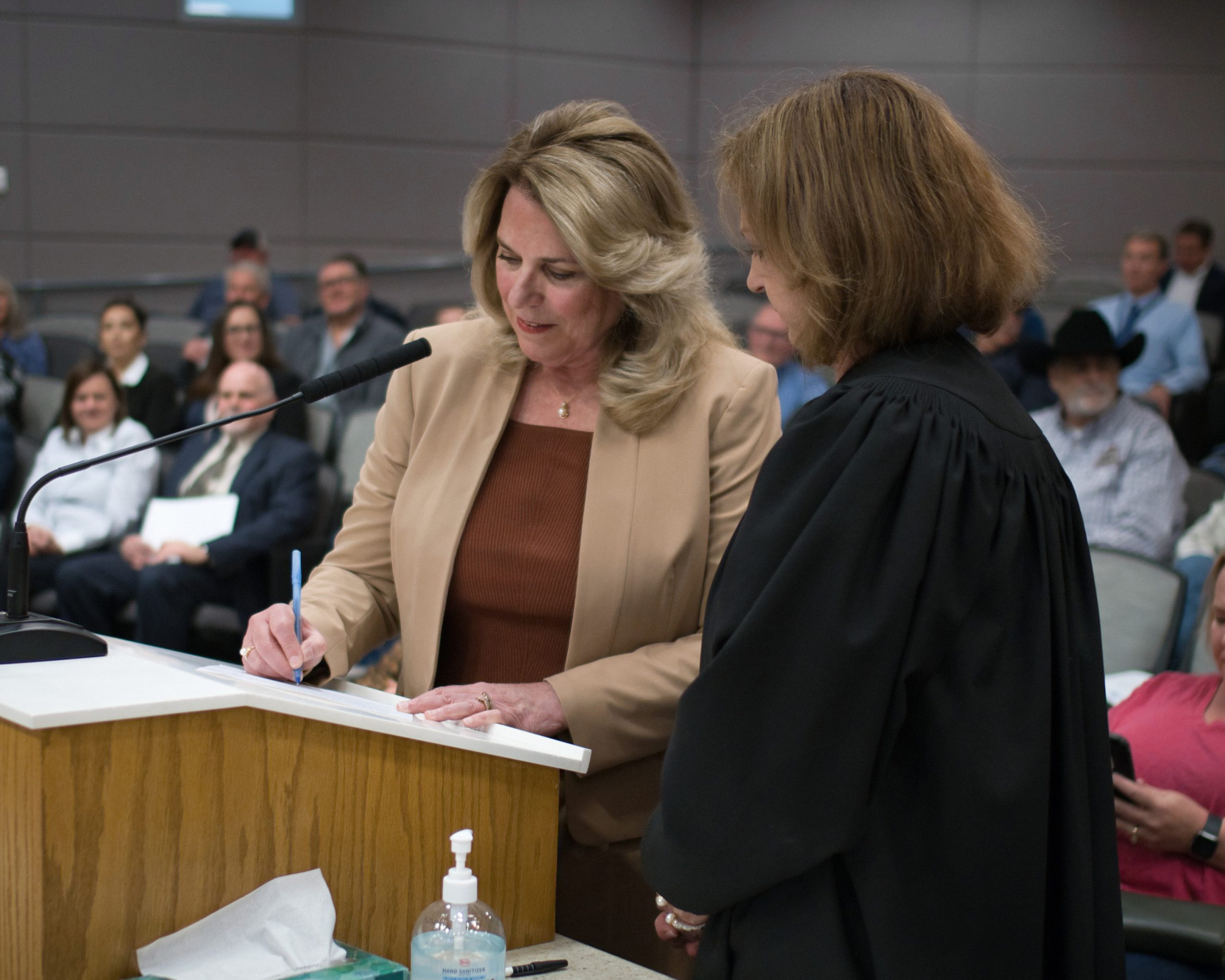 What a difference a few months can make! A lot has happened since the last Washoe County newsletter, from the election of a new Board Chair to the appointment of a new commissioner for District 4, Clara Andriola. In her new role, Commissioner Andriola represents constituents in much of Sparks, Spanish Springs, and Hidden Valley.
Unlike her counterparts serving on the Board of County Commissioners, Commissioner Andriola did not run for office through a traditional campaign filled with outreach and opportunities for constituents to get to know her. That might leave a lot of questions about who she is and the kind of leadership she wants to provide. As a brief introduction, allow us to provide you with a crash course in Commissioner Andriola 101:
She has lived in Washoe County for 34 years.
She has held many executive leadership positions, served on boards of directors and has helped to make public policy; however, this is her first time in a public service position.
After the resignation of former-Washoe County Commissioner Vaughn Hartung, Clara Andriola was hand-selected and appointed by Governor Joe Lombardo to take on this exciting challenge.
She prides herself on being a data-driven decision-maker. She thoroughly researches issues so that she can knowledgeably represent her neighbors – you!
Read more
Now that you know a little something about her, Commissioner Andriola's first order of business is to get to know you and your concerns so that she can best work to serve the constituents in her district, and for the entire county. As the newly appointed County Commissioner for District 4, Clara Andriola represents nearly 100,000 citizens. She can't possibly get to know each and every one of you, however you can help Commissioner Andriola learn what is important to you so that she can best represent your interests. We encourage you to take this survey to share what you would like Commissioner Andriola to know and how she can make a difference. This is particularly important for residents within District 4, those she directly represents.
You are invited to learn about any of your county commissioners by reading their biographies, where you will learn more about them as leaders and individuals. There might be a few surprises! Which commissioner has a soccer-playing rescue cow? Which commissioner has four grown daughters? Which one of them is a hiking trail and skiing aficionado? Visit their profiles to find out. Each commissioner is responsive to your needs, so give them a call today and tell them what matters to you.
Washoe county tahoe transportation plan:
buses, roadways and automobiles
One of the many gems of Washoe County are the communities of Incline Village and Crystal Bay; nestled in the north-east corner of the exquisite Lake Tahoe.  Seven thousand people call this area home and tens of thousands of visitors navigate to this region yearly, enjoying the seasonal weather of soft white snow to the crystal blue waters of the lake. With such picturesque attractions, this thriving community has found itself with important transportation needs. The Washoe County Tahoe Transportation Plan recognizes the essentials for improvements and expansion of roadways, transit service, parking, and facilities for walking and bicycling.     
After receiving public input from partner agencies and community members, goals were developed to move forward with improvements and enhancements.  The important takeaways that came from the community are Improve Safety – effort on roadway safety for pedestrians and bicyclists.  Expand Connectivity – support multimodal access for all users who walk, bike, use transit or drive.  Optimize Mobility and Parking – include the current paved areas for multimodal transportation access.  Strengthen Community Vitality – creating a safe and vibrant public space.       
The study for the Washoe County Tahoe Transportation Plan helps to prioritize projects and investments with needs that require more attention.  A deep dive of historical crash data determines which roadway corridors take precedent for improvements.  The most traveled
Roadway is State Route 28 with an average of 12,100 vehicles traveling between Mt. Rose Highway and Crystal Bay.  Each day during the summer months, an average of 1,850 pedestrians and bicyclists use the Tahoe East Shore Trail.
The study also showed a need to enhance transit service on the TART Mainline Route from Incline Village to Tahoma and the summer service route from Incline Village to Sand Harbor State Park.  Other services such as TART Connect and RTC Vanpool has been critical to the community resulting in fewer vehicles on the roadways.
Two main intersections have been the focus of pedestrian and driver safety.  Village Boulevard at Northwood Boulevard and Village Boulevard at Southwood Boulevard are being considered with three options for community safety.  A 4-Way-Stop will make it easier to turn and cross these intersections.  Pavement Striping will make crosswalks more visible.  Narrow travel lanes will reduce speeds and increase visibility of pedestrian crossing.  Roundabouts have shown to reduce speed and crash severity.
The beauty of this majestic region will continue to be an attraction for generations to come.  One cannot resist this quaint community that rests on an incline of the Sierra mountains.  One thing to note, pedestrians, bicyclists, automobiles, and transit services can operate together in harmony if you "stay in your lane."       
Enhancing Support for the Homeless Community
In May 2021, Washoe County embarked on a series of capital improvement projects aimed at bolstering the services and support provided to the homeless community through the program development and construction of the Nevada Cares Campus.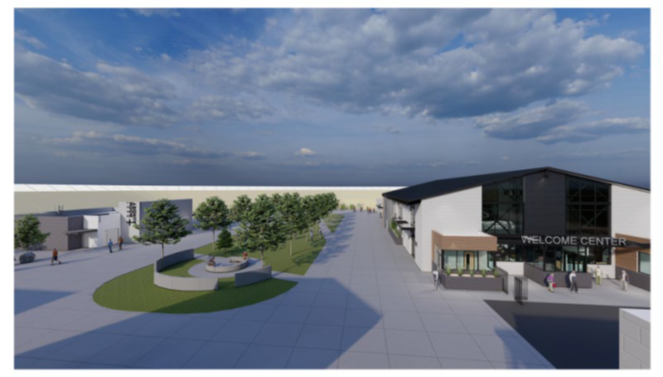 Phase I was completed by the City of Reno, in partnership with the City of Sparks and Washoe County, and included the land purchase, main building construction, temporary restrooms and showers, and initial site and utility work. The campus is designed to be a multi-functioning, flexible campus for our community where service providers can support those we serve. There are over 20 regional partners providing services on Campus alongside our staff to support the 700+ individuals we serve each day.

As a result of continued partnership with the City of Reno and Sparks, construction for the Safe Camp and more permanent amenities, as part of Phase II, will be completed in the next couple of months, with Phase III construction having begun in May 2023. On the horizon, we expect to begin Phase IV construction in the fall. This portion is our Home Means Nevada funded supportive housing project.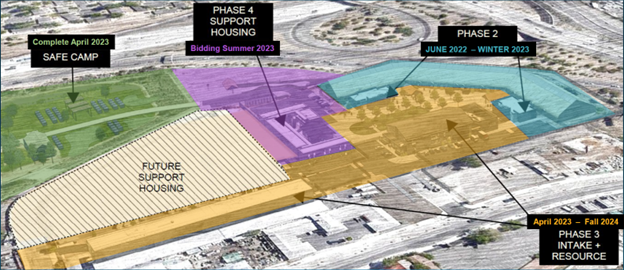 "It takes time to build a vision of this magnitude…we have come so far in such a short period of time. We are seeing an average of 1 person each day being permanently housed out of the Cares Campus. This progress is happening thanks to the dedication of the incredible team of staff working on this project and the support from our Board and the community." Dana Searcy, Housing and Homeless Division Director.
For more information on the Nevada Cares Campus or our Housing and Homeless program, please click here. 
The Lands Bill. What is it?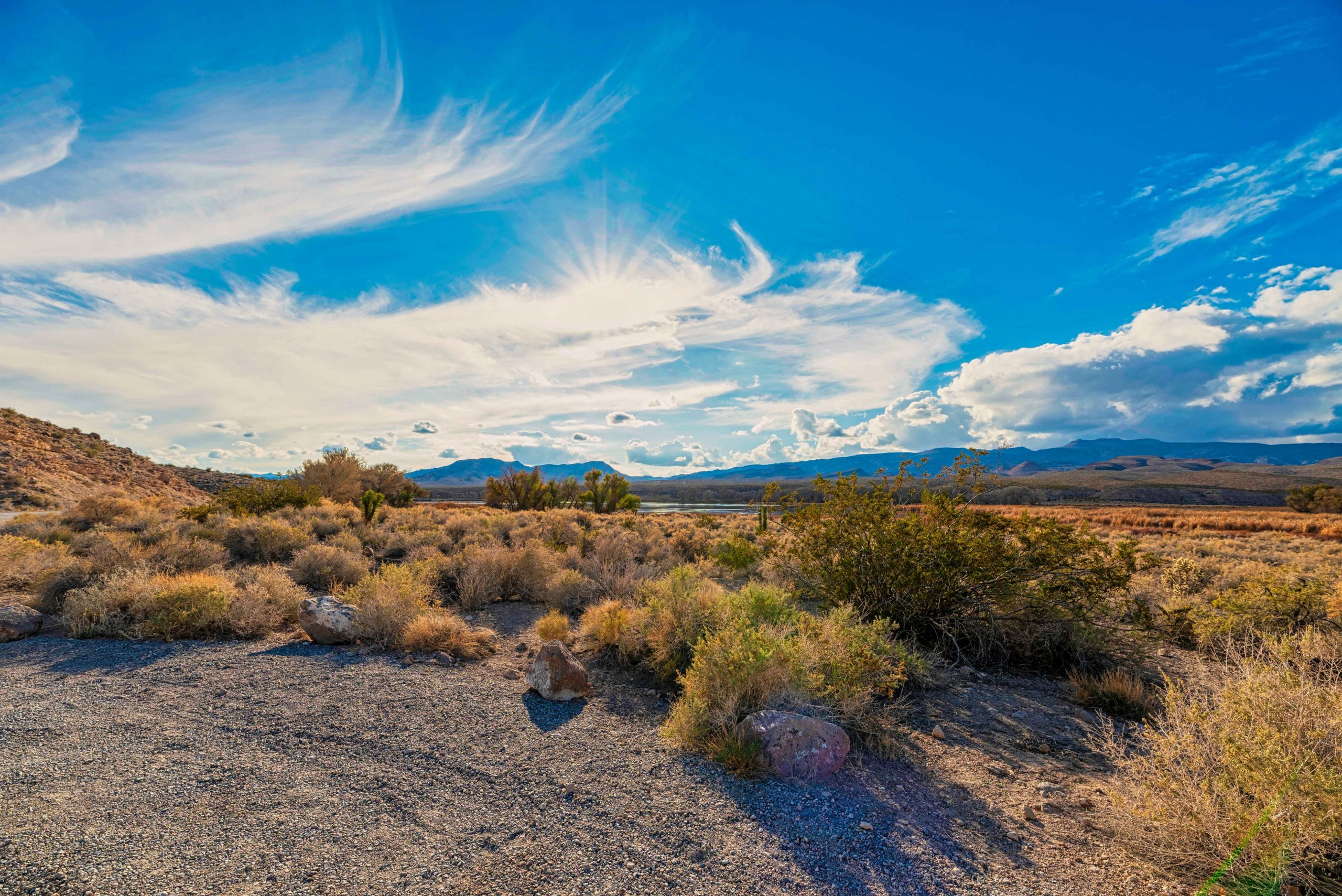 You may have heard some rumblings about the Truckee Meadows Public Lands Management Act, often referred to as the Lands Bill. But what is the bill, exactly? U.S. Senator Jacky Rosen of Nevada recently unveiled a working draft of the Truckee Meadows Public Lands Management Act, which is legislation that allows for federal land to be made eligible for use by local government agencies and protects some of our most scenic and important landscapes.
The bill outlines how making federal land local can be used to expand economic and housing development opportunities, support local Tribes, promote conservation, and improve public lands management in Washoe County. The goals of the Truckee Meadows Public Lands Management Act are to:
Address housing demand and affordability;
Protect our precious open space and enhance quality of life;
Support trail and park infrastructure enhancements;
Designate new Wilderness and National Conservation Areas in northern Washoe County;
Address infrastructure needs to accommodate regional growth.
Senator Rosen's office has worked with a myriad of stakeholders to propose comprehensive public lands legislation addressing recreation, economic development, and conservation.  To view the draft legislation, see proposed maps, and submit comments on the draft legislation please visit www.landsbill.org.
learn about the 538 bills and resolutions that washoe county tracked in the 2023 legislative session
The 82nd Session of the Nevada Legislature began on February 6, 2023, and ended on June 5, 2023. Throughout these weeks, Government Affairs Liaisons from several Washoe County departments spent time in Carson City following over 500 proposed bills and resolutions that had the potential to impact Washoe County operations and the community at large.
Below is a list of bills that the Washoe County Board of County Commissioners took an official position on, links to the proposed bills, and the bill status. Questions about any of these bills may be sent to cmatijevich@washoecounty.gov. 
The next regular session of the Nevada Legislature will occur in 2025. County staff will seek direction from the Board of County Commissioners in the spring of 2024 on legislation they may wish to propose for the 83rd Session. 
| | | | |
| --- | --- | --- | --- |
| Bill Number | Bill Title | BCC Position | Bill Status |
| AB92 | Authorizes a board of county commissioners to create the office of county counsel. | Oppose | Failed |
| AB175 | Revises provisions governing boards of trustees of school districts. | Opposed As Introduced; Neutral As Amended | Approved by the Governor |
| ACR5 | Expresses support for the Lake Tahoe Transportation Action Plan. | Support | Enrolled and delivered to Secretary of State |
| SB68 | Establishes programs to provide certain assistance relating to housing. | Support | Failed |
| SB263 | Makes an appropriation to the Children's Cabinet for the purchase and renovation of a parcel of land to carry out the Oddie Project. | Support | Approved by the Governor |
| SB368 | Revises provisions relating to real property. | Support | Approved by the Governor |
the future of sustainability in washoe county
The weather is finally getting warmer here in Washoe County, and all the blooming greenery around has got us thinking: how can we keep our environment lush and beautiful for years to come? Thankfully, Washoe County has a plan to keep the community happy and healthy and bring us into the future of sustainability. Washoe County is committed to reducing greenhouse gas emissions to net-zero by 2050, one of its strategic priorities for Fiscal Year 2024. Staff and commissioners at Washoe County have been working on sustainability for years, and with the newly launched Green Recovery Plan, there are concrete steps being taken to perk up our environment and create a green future. This plan is guiding the county's work to reduce emissions, strengthen food security, develop an urban forestry program, and strengthen communtiy resilience.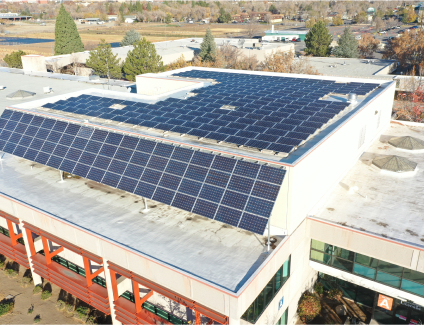 Sustainability as a whole can certainly seem daunting, but Brian Beffort, Washoe County's first Sustainability Manager, has a few tips that can help it be less intimidating:
Find something you already enjoy and think of ways to make it more environmentally helpful. Do you like going on hikes? Consider bringing a bag with you to pick up trash on the trail. Got a green thumb? Research pollinator-friendly flowers to keep the bees busy throughout spring and summer.
Like-minded people are never far away, and joining forces to create a lasting change can be as simple as asking a friend to come to a river clean-up day or volunteering for a local nonprofit organization. 
Send an email to Sustainability Manager Brian Beffort. He is always happy to answer questions about how to get involved, and can be reached at BBeffort@washoecounty.gov.
Taking action to help the environment is also prevalent across many departments in Washoe County. The Washoe County Green Team was created in February of 2008 to review and address sustainability programs, projects, and policies in Washoe County. The Green Team webpage is soon to undergo renovation to reflect updated initiatives as well as sustainability tips for all!
Now more than ever, it is important to realize the green future of our environment does not fall to one person or organization. It is a community effort that will take time and learning, and Washoe County is grateful to partners in the City of Sparks and Reno, and organizations such as Keep Truckee Meadows Beautiful, the Reno + Sparks Chamber of Commerce, and many more for shedding light on initiatives that impact us all.
New Perimeter mapping software promises clear evacuation zones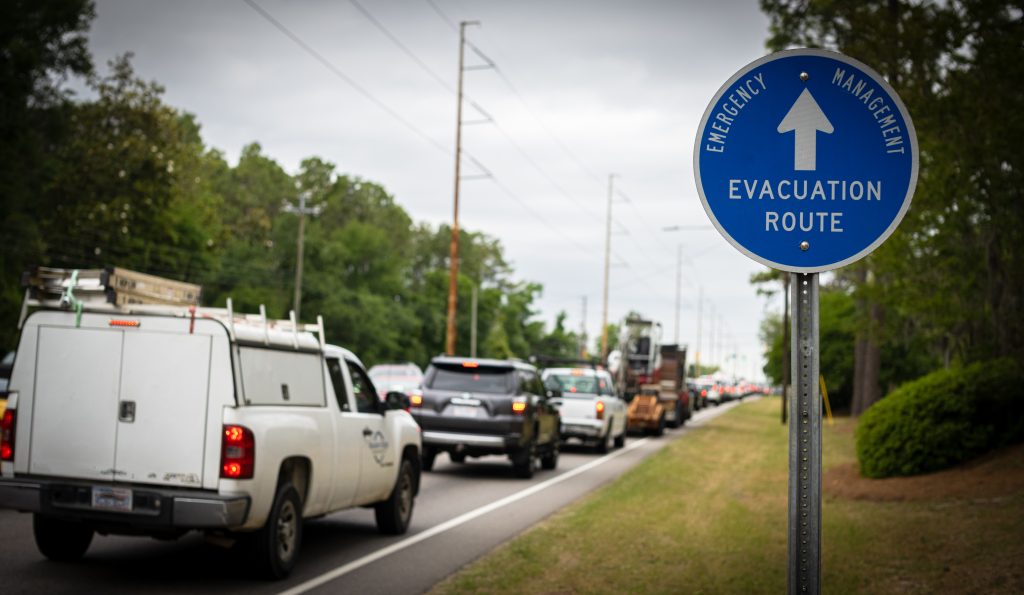 In northern Nevada and across the county natural disasters are, sadly, a way of life. From earthquakes and fires to floods and heavy snowfall, Washoe County experiences its fair share of emergencies. In these situations, tensions run high and knowledge is power. Fortunately, Washoe County has introduced a new public safety map that will help residents and visitors to the area identify the location of current large-scale emergencies, evacuation areas and road closures.   
The new web-based map, called Perimeter, is a mapping software that allows first responders to enter incident locations and draw a perimeter around evacuation zones or map road closures and Emergency Management can instantly share it with the public. This map will only be updated during emergency events and Emergency Management will notify the public in and around an evacuation zone when an event triggers the activation of the Perimeter application. The new program is user-friendly, with no sign-up or download required, and
the map is responsive to desktop and mobile devices.  The map will also be available at any time at www.EmergencyWashoe.com.
"This is particularly important for tourists and visitors who may not know street or neighborhood names and may not be aware that they're in an evacuation zone," Washoe County Emergency Manager Kelly Echeverria said. "That's why it was so critical for us to find a tool that is user-friendly for the public and for the first responders who will be entering information."
While a helpful addition to Washoe County's communications toolkit, Perimeter does not replace the alert notification system that residents have signed up for, but rather provides more comprehensive and up-to-date information as part of the alert. A link will come through in the alert and individuals can simply visit the public map here and see if they are in an affected area. If you haven't already, this is a perfect time to remind you to sign up to receive
emergency notifications from Washoe County through our CodeRED program and consider creating an emergency plan and kit.
On August 16, Washoe County will partner with North Lake Tahoe Fire Protection District and the Washoe County Sheriff's Office to use the Perimeter system to coordinate an emergency evacuation exercise in Incline Village. Details and advance warning will be provided to residents of the area, with additional outreach targeted at visitors.
Partners who are sharing in the debut of the Perimeter application are Washoe County Emergency Management, Douglas County, Carson City, and Storey County.
Apply Now: Washoe county leadership academy applications close july 14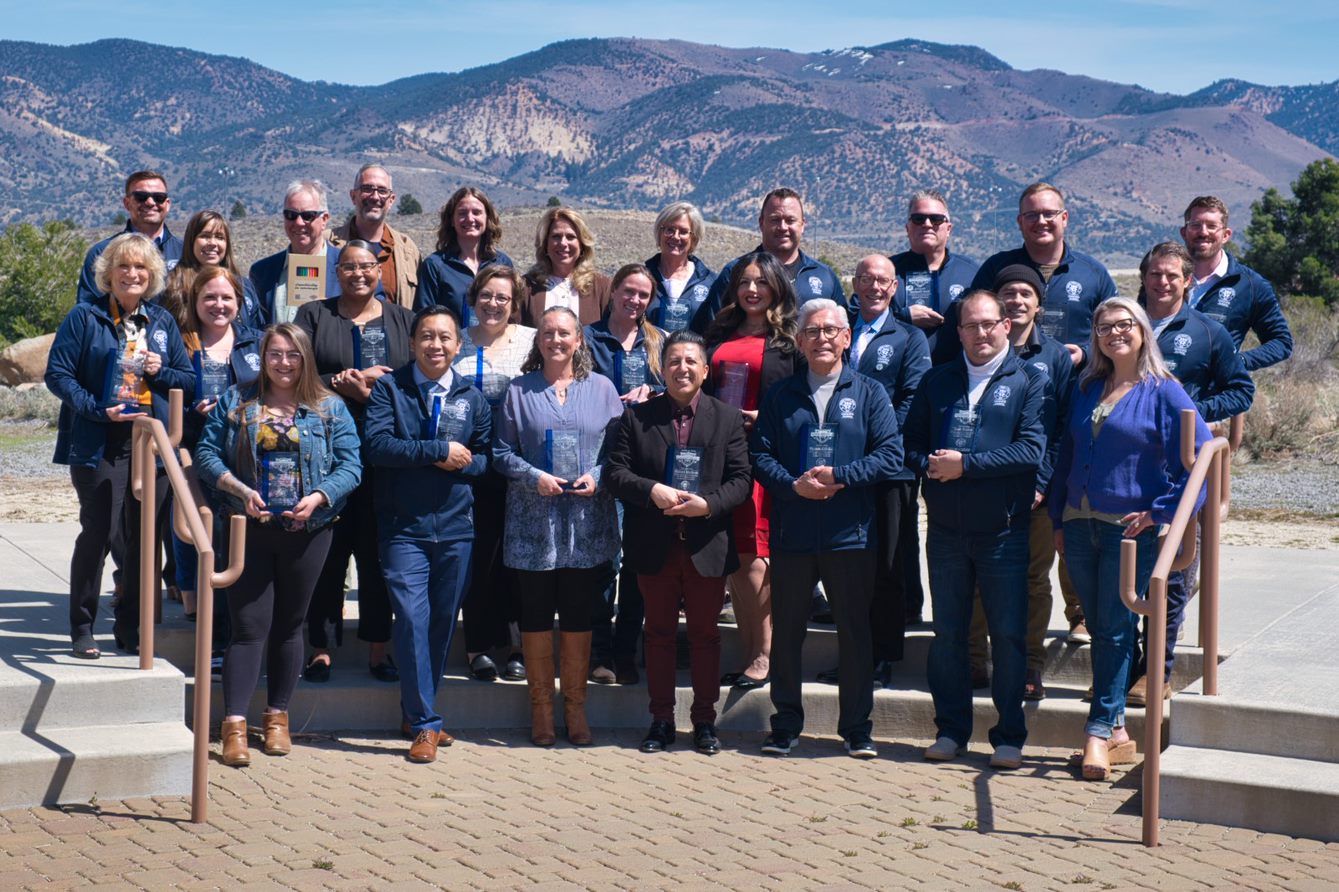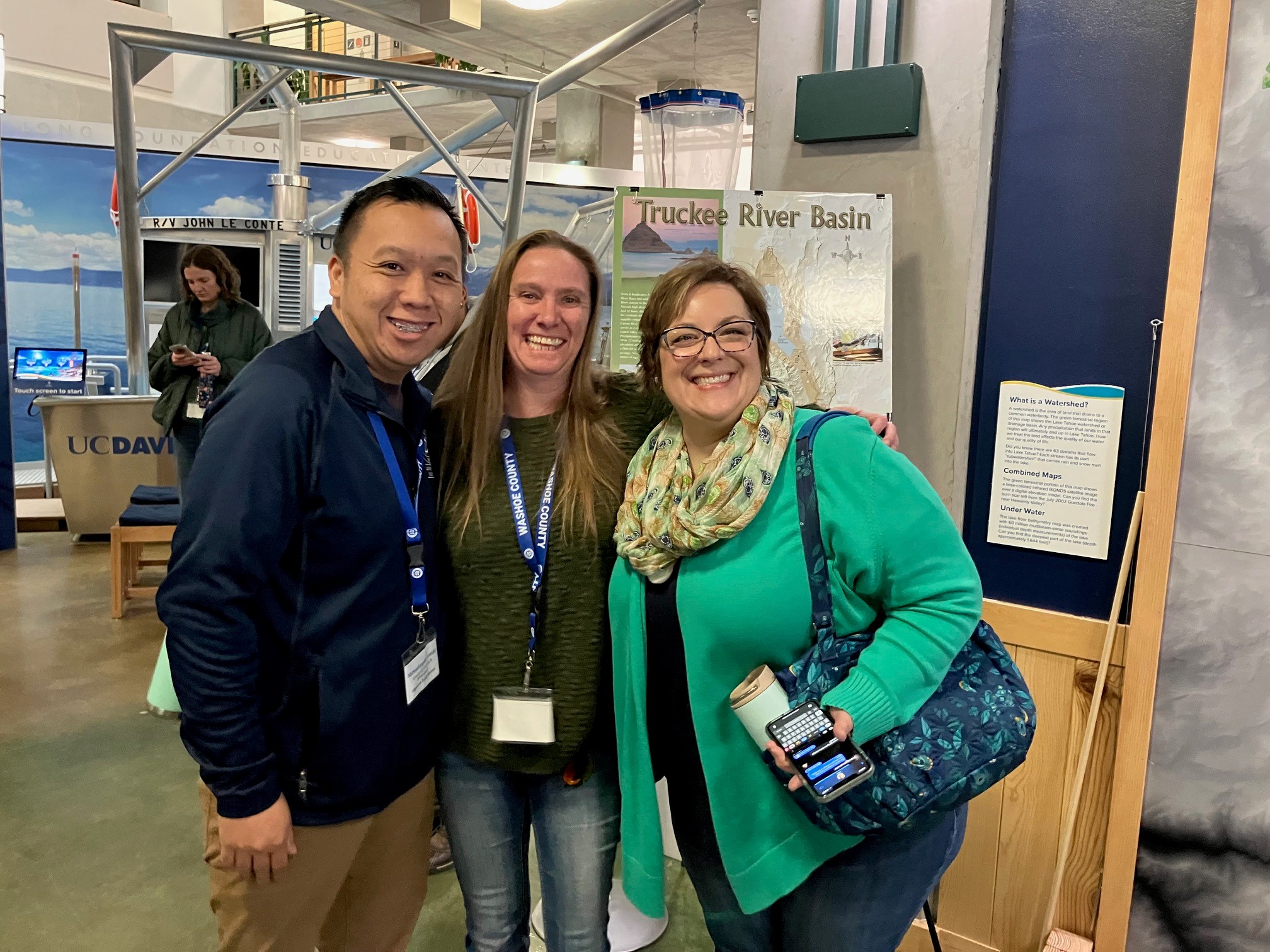 Enhancing leadership skills. Showcasing all that Washoe County has to offer its citizens. Providing educational and networking opportunities. These aspects and much more are what Washoe County offers participants in the Washoe County Leadership Academy, launching its second class late this summer.
The Washoe County Leadership Academy is a unique nine-month program that provides a deeper knowledge of local government, inspiration to enhance our community, and interactive civics and leadership programming in conjunction with the University of Nevada, Reno Cooperative Extension. One day per month, participants will be escorted throughout Washoe County, experiencing an intimate look at how Washoe County operates, as well as special tours of often-unseen parts of the county, from Gerlach to Incline Village, and everywhere in between. Throughout the program, participants will also collaborate on a class project to sustainably enhance the community, as well as make new contacts with classmates, county leadership, and much more. Best of all, the program is free of charge to selected participants.
Highlights from the inaugural year included a visit to the Washoe County Sheriff's Office Detention Facility, the South Truckee Meadows Water Reclamation Facility, a visit to the UC Davis campus in Incline Village to learn
about keeping Lake Tahoe blue, an insider look into what the county is doing to address housing and homelessness, an afternoon with the Pyramid Lake Paiute Tribe at their museum and visitor center, and even a visit to the Washoe County Medical Examiner's Office. Twenty-five proud participants graduated from the inaugural class this past April. These experiences, plus additional aspects of what makes Washoe County tick, will be included in the program's second iteration which launches this August. Intrigued? Watch this video to see what students from the inaugural class had to say about the program.
Manuel Mederos, a graduate of the first year of the program shared, "Overall experience? I would say everything was amazing. I was blown away. You will learn so much, not only about your leadership style, your skills that you have, you might uncover new skills you never knew you had. It was an experience I will never forget."  
Applications for the Washoe County Leadership Academy are open until July 14. A solution-oriented mindset is a must for applicants, and a willingness to explore and make new friends. Washoe County encourages people from all walks of life to apply and join in this odyssey of learning.