Greetings from Washoe County
A new year is upon us, and with that, many changes in Washoe County leadership. Beginning with the swearing-in of our two new County Commissioners in January, Mike Clark and Mariluz Garcia, these two new Commissioners have hit the ground running, fully immersing themselves in their roles of contributing to the decision-making that affects you, your family, place of business and more.
In March of 2023, Board of County Commissioners Chair Vaughn Hartung submitted his resignation as a County Commissioner. Former Commissioner Hartung was offered a position at the State of Nevada in the Department of Business of Industry by Nevada Governor Lombardo, but in order to accept that appointment, he was required to resign as Washoe County Commissioner. He shared his gratitude for the opportunity to serve Washoe County for more than 10 years, in a multitude of capacities, beginning on the Citizen Advisory Board, then becoming a member of the Planning Commission, and taking the seat as Washoe County Commissioner in 2013. During his tenure, former Commissioner Hartung sat on a number of vital boards in the community, including the Reno-Sparks Convention & Visitors Authority, the Regional Transportation Commission, and the Truckee Meadows Water Authority, among others. Nevada Governor Joe Lombardo is responsible for appointing former Commissioner Hartung's replacement to serve out the remainder of his term, which ends in January 2025.
Washoe County thanks Vaughn Hartung for his decade of service to the community and his leadership on the County Commission.
Washoe County leadership academy inaugural year draws to a close
The inaugural year of the Washoe County Leadership Academy is nearing its finale, with 25 area leaders in the graduating class. These individuals from a variety of backgrounds and industries have explored Washoe County in just about every aspect, including learning about the life of a ballot with the Registrar of Voters, a visit to the water treatment plant to better understand water sustainability in our desert environment, an impactful trip to rural Washoe County to include the future of Gerlach and a meeting with Paiute Tribe members, a greater understanding of Lake Tahoe and the measures being taken to preserve this valuable part of our County, the many offerings of our library system, and so much more. The class met once a month for eight months, learning not only about the County, but each other, and will debut their two class projects to benefit Washoe County this spring.
As we look back fondly on the time we have shared with the inaugural cohort of the Washoe County Leadership Academy, the future of the WCLA is on the horizon with high hopes for an incredible second year. With the aim of engaging citizens throughout the county to not only learn the innerworkings of Washoe County, but also to identify potential solutions for concerns and then act upon those solutions, we anticipate a pipeline of active citizens who may choose to serve on boards and committees in upcoming years, or perhaps even run for elected office one day. We encourage you to be on the lookout for information about applications for the next class of Washoe County Leadership Academy, which will open its application period this summer for an early autumn start. For more information, visit the Washoe County Leadership Academy webpage here. 
WINTER weather and atmospheric rivers: a tough combination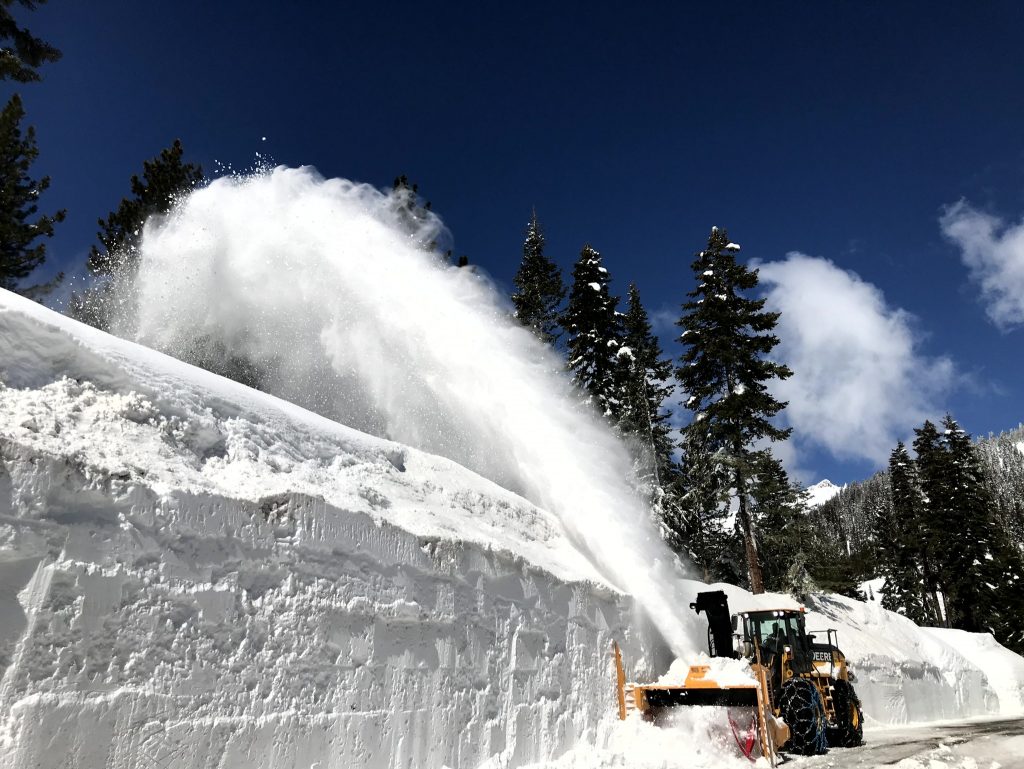 It has been a long and wet winter for Washoe County, giving our area much-needed moisture and snowpack. Many of us have been impacted by the snow and rain, whether that be shoveling snow from our driveway, experiencing difficulty with regular services due to snowy conditions, or using one of the sandbag stations staged throughout the community. Washoe County's Community Service Department (CSD) has been planning for wet weather for months, anticipating areas that may need special attention and then putting measures into place to make these areas as safe as possible. 
CSD follows mandated priorities for flood response, with its top priority being life safety, followed by maintaining clear access for emergency vehicles and to protect public infrastructure. Protections are in place to minimize the impact on the public.
The wet weather may continue into the spring, so residents are asked to be diligent to remove garbage and debris from their properties and to remove garbage from empty roadside ditches if they see it. However, CSD warns everyone that walking into standing water or a flooded ditch is dangerous. Please call Washoe County to report clogged drains, and let CSD handle the flooded areas by dialing 3-1-1. 
Introducing Katie Bug Boutique
The Washoe County Human Services Agency (HSA) and the Katie Grace Foundation were proud to announce the Katie Bug Boutique opening at the Our Place shelter on Tuesday, Jan. 24, 2023.
The Katie Bug Boutique is available to families of Our Place, providing clothes, shoes, and toys to hundreds of children. Each family can shop for various items, free of charge, which gives them hope, dignity, and a level of normalcy during a very difficult time in their lives.
"Thank you to the Katie Grace Foundation for being such an incredible visionary, willing to partner with Washoe County to help our most vulnerable Our Place guests," said HSA Director Amber Howell. "The Katie Bug Boutique is invaluable, providing a place on-site for the Our Place children to shop for beautiful clothes, shoes and toys."
The Katie Grace Foundation has done an amazing job of transforming an old storage room into the Katie Bug Boutique. Volunteers will staff the boutique, providing new items from their multiple connections and community partnerships.
"We are so grateful for the opportunity to partner with Our Place to support the children in our community. At Katie Grace Foundation, we believe that it is so important to band together to uplift our youth with acts of kindness and build their self-esteem. By creating Katie Bug Boutique, we hope that every child who walks through our doors feels important, valued, and loved," said Amie Lands, executive director of Katie Grace Foundation.
Our Place is an outcome-based campus, designed to create a safe and stable environment, where women and families who are experiencing homelessness are treated with dignity and respect, all while being connected to critical services, like healthcare, employment, therapy, and rehabilitation. Learn more about Our Place at Our Place (washoecounty.gov).
FOODBORNE ILLNESS: hEALTH DISTRICT AIMS TO HELP
RESTAURANTS, VENDORS SERVE SAFE FOOD FOR RESIDENTS
You may think of the Washoe County Health District when it comes to vaccinations or testing for communicable diseases, but did you know that the district also oversees restaurant inspections?
In an effort to ensure that all food establishments in Washoe County are properly inspected and licensed, thereby enhancing safety for customers, the Health District – Environmental Health Services staff take measures such as annual visits to restaurants for a thorough inspection.
This is done by inspecting aspects such as food freshness and temperature for storage and cooking, cleanliness of the location and the employees and making sure proper hand-washing is taking place. Brick-and-mortar restaurants, food and coffee trucks, commercial kitchens, as well as special events like the Rib Cook-Off are included in the lineup of organizations that must be inspected. After inspection, those establishments or vendors are given one of three grades: Pass (Green), Conditional Pass (Yellow, work to fix a couple of issues) or Closed (Red, must shut down until major problems are fixed).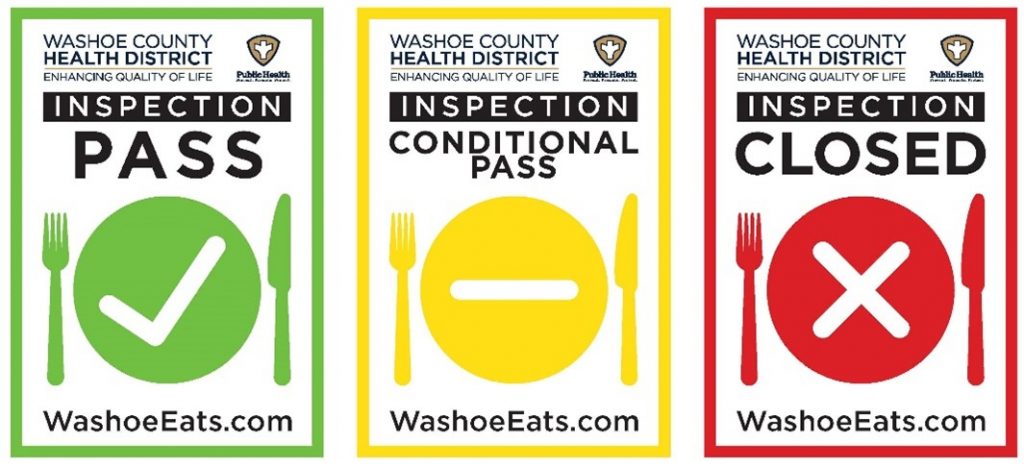 Despite the safety measures put into place, there are occasions when you may become ill after eating at an establishment. You might suspect it was what you ate or drank that made you sick. Some of this is beyond the control of the restaurant purveyor, for instance when they unknowingly receive "goods" that are anything but. Should that happen in Washoe County, we encourage you to contact WCHD to report your illness and give a timeline as to when you ate and where, either online or by dialing 3-1-1, or 775-328-2434.
It is only through complaints that the Health District is able to track illnesses to a common source, thereby protecting other people from becoming ill themselves. For the old, young, sick, or immunocompromised, a foodborne illness could spell disaster, so by reporting your sickness you are doing your part to protect our community.
If you want to be proactive in choosing establishments with the highest scores on their most recent Health Department inspection, consider downloading our WashoeEats app. Available for iPhone and Android, this app allows you to check out your favorite spots and ensure your health and safety by being selective in where you choose to eat.
washoe county library system:
this is not your 20th century library
Nearly 25 years into the 21st Century, rapid information and communication have become paramount for most individuals in our modern, highly technological society.  In this era, one might ask: Are libraries relevant in today's world?  The answer: absolutely and more than ever.
The Washoe County Library System operates far beyond checking out a book and returning it by a due date.  There are resources and services the library provides to the public for today's contemporary world. Zoom Rooms are now available at multiple library locations.  These soundproof pods offer a private, connected workspace for virtual meetings, online interviews, and quiet or collaborative study.  In addition, public computers, Wi-Fi, copying, scanning, and faxing are also available for public use.
3D Printing  is a process in which a digital file is used to create a three-dimensional solid object.  In the 3D printing process, sequential layers of material are laid down by the "printer" until an object creation is completed.  3D printing is free of charge and available to Washoe County Library cardholders.  Each cardholder may request a maximum of one item per week.
Cricut machines will soon be available at each branch.  The public will have the opportunity to make bookmarks, keychains, mugs, tote bags, and other creative items.
Digital Library maintains a robust digital collection, giving you access to ebooks, audiobooks, virtual reality headsets, magazines, research, language learning, software tutorials, reading suggestions, and much more.
The public can find a plethora of resources related to business, genealogy, health, K-12, legal, media, the job market, and much more.
Book Vending Machines is the same concept as purchasing your favorite soda or snack.  The vending machine allows you to check-out and return a library book beyond the hours of a library facility.
No, this is not your "20th Century" library.  The Washoe County Library System continues to be an innovative example of a 21st Century, world-class library. Support your local library and experience for yourself how to connect, gather and explore.
IT'S KITTEN SEASON IN WASHOE COUNTY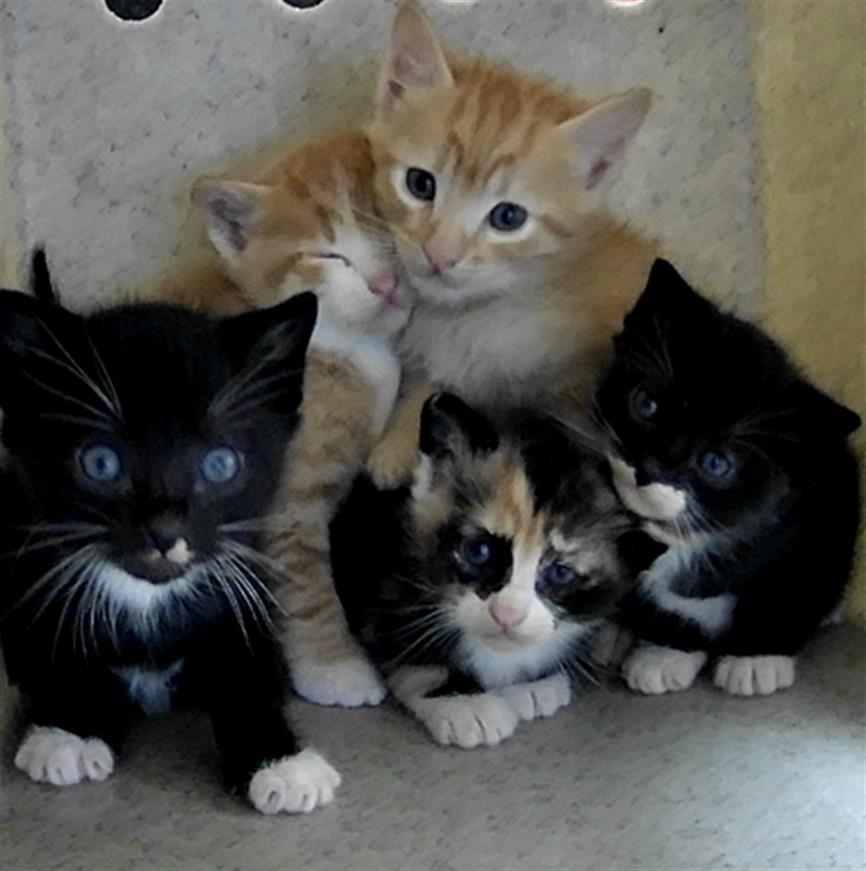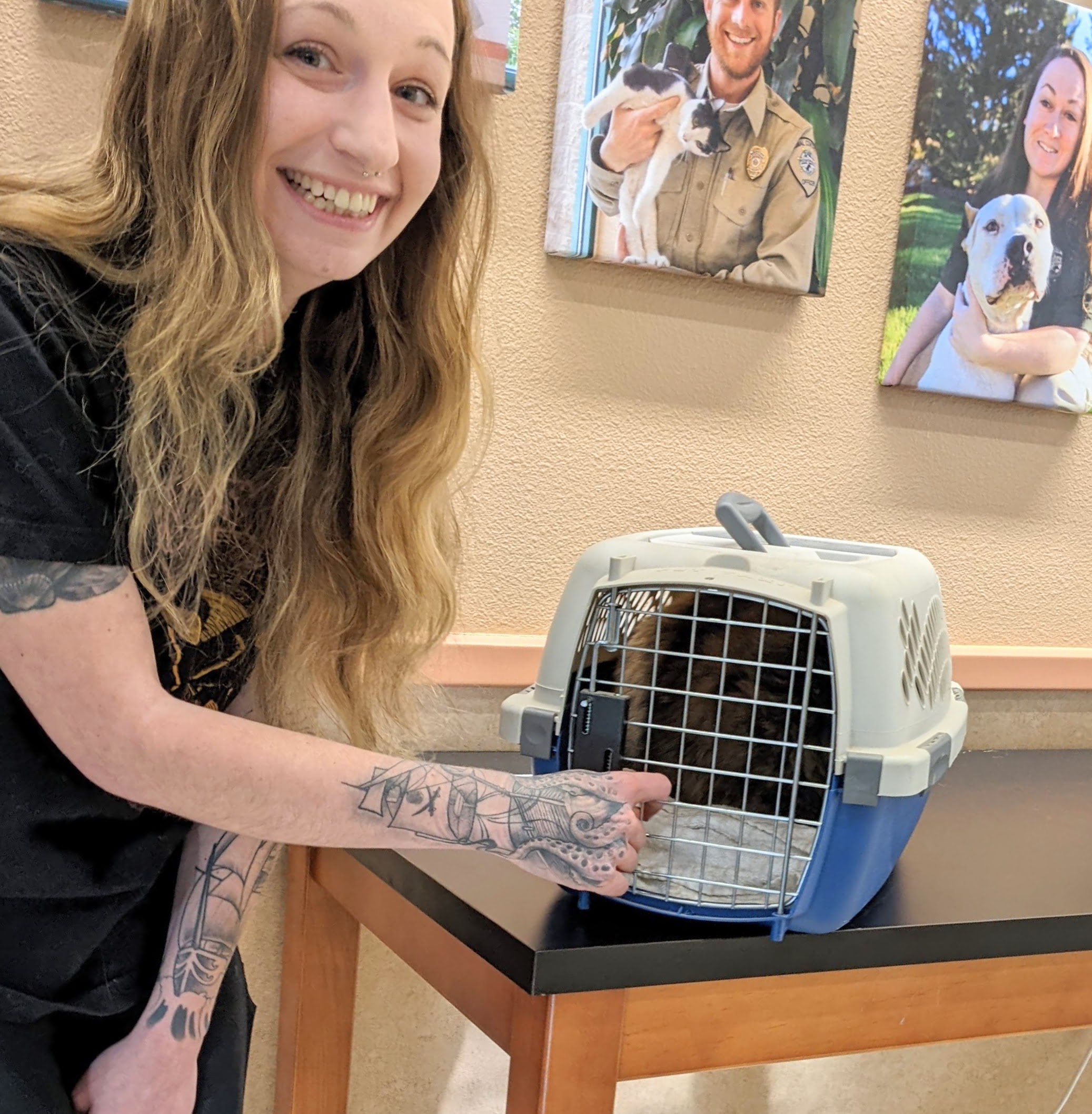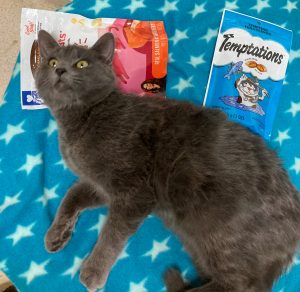 Kittens are cherished for their charming antics and cute appearance. Can there be such a thing as too many kittens? The answer is, yes! In fact, a single, unspayed female cat can have kittens when she is as young as 5 months old. That same cat may have 1 to 8 kittens per litter, and as many as 2 or 3 litters per year. During her productive life, one unspayed female cat could have more than 100 kittens! These kittens then go on to begin having kittens, continuing the cycle every 5 months, exponentially increasing the cat population. A study showed that a single pair of cats and their kittens can be expected to produce more than 370,000 offspring in just 7 years. So, while adorable, yes, there can be too many kittens. 
Washoe County Regional Animals Services tends to see a significant increase in kittens coming to the shelter in March and continuing through October, which they refer to as kitten season, as unaltered cats begin reproducing. In 2022, Washoe County saw a record number of cat intakes during kitten season, which can be attributed to a factors including a mild winter that enabled cats to mingle earlier, and a situation in which many organizations paused or removed their spay and neuter services entirely.
What can you do to ensure that kittens are anticipated and will have a loving home? We have these tips:
Spay or neuter your pets through your preferred veterinarian, or use one of the affordable services available through programs such as the SPCA of Northern Nevada, Nevada Humane Society, or Options Veterinary Care. Any of these organizations are also a great place to start if you would like to volunteer, donate, or become a foster home;
Support local trap/neuter/return/monitor programs (TNRM) to reduce feral cat populations and improve the health of feral cats in the community; and
Learn what to do if you find a litter of kittens.
Together, our community can pledge to give kittens and cats the lives they deserve.