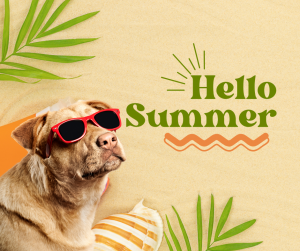 HAppy summer! from the staff at Washoe County Regional Animal Services!
This quarter we have a newsletter that is jam packed with great information, events, capacity updates and more!
Some Like it hot, your pet does not!
Hot cars and pets do not pair well. Our Animal Control officers have already had to break windows on two different cars to save a pet's life. In both cases the temperature inside the vehicle was nearing 105 degrees! Dogs and cats are unable to cool themselves off like people and can quickly suffer the negative health effects of heatstroke in a hot car.
If you see a pet in a hot vehicle call Animal Services 775-322-3647 (DOGS) and we will dispatch an officer immediately.  www.washoeanimals.com/hotcarskill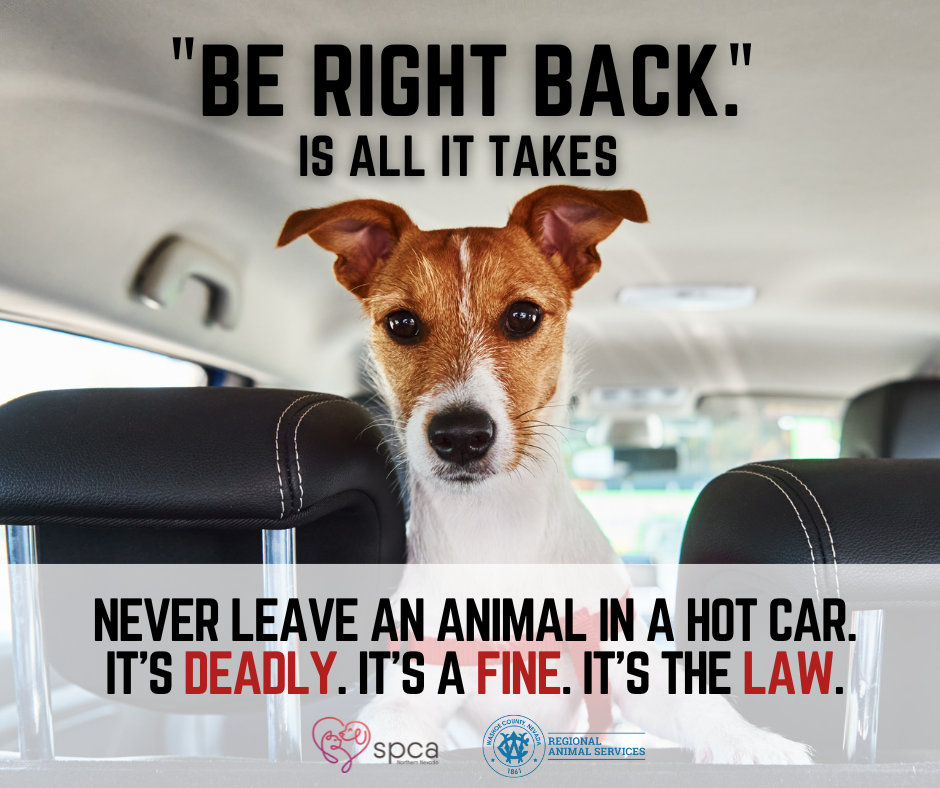 Animal Services is expanding our team! Interested in working for Animal Services? Keep an eye out for job listings that will allow you to be considered for an Animal Services position on the Washoe County jobs site.
https://www.governmentjobs.com/careers/washoecounty
Positions may include: Animal Control Officer, Animal Services Assistant, Program Assistant, Business Technologist, Veterinarian, Veterinary Assistant, Veterinary Technician and more!
Reuniting a lost pet just got easier!
Animal Services has placed an additional public microchip scanning station at Options Veterinary Care!  There are now nine public microchip scanning stations in Washoe County! When you find a lost pet you can go to HelpingPetsHome.com to find the nearest microchip scanning station. Once there you can scan the pet for a microchip, connect with the microchip registry, file a found report and more to help reunite a lost pet before you bring them to the shelter.
The microchipping stations are brought to you by Washoe County Regional Animal Services in partnership with the local Pet Station pet stores, SPCA of Northern Nevada,  and Nevada Humane Society.
Licensing your dog is Aces!
Looking for a way to show off your love for both your furry companion and the Reno Aces? Look no further than our newest dog license tag design! Animal Services has partnered with the Reno Aces to create a custom license tag that is now available on our licensing website.
Not only does this Aces-themed license tag look great on your pup, but it also supports a great cause. When you purchase an Aces dog license tag, 20% of the proceeds will be donated to our Injured Animal Fund to help pets in need receive needed veterinary care and supplies.
Don't miss out on this opportunity to get a designer license tag for your furry friend while supporting a great cause. Is your dog not into baseball? Check out the over 200 other tag designs available! Use promo code WELCOME5 at checkout to get $5 off your purchase. Remember, all dogs are required to hold a valid license in Washoe County, so visit https://docu.pet/WashoeCountyRef to license your pet today!
More than just "Dog Catchers"
Do you think Animal Services is just a dog pound? Newsflash!!! Dog catchers and dog pounds are antiquated terms that are no longer used in our industry. Our work is far more complex and the level of experience and professionalism that is required to be successful in this job has changed dramatically in the last 10-15 years. Our staff do so much more than pick up and care for lost animals. We aim to share some of the behind the scenes work that our dedicated, hard – working staff and volunteers do for you, day in and day out at Animal Services!
Check out this recent encounter that left us completely emu-zed and reminded us of the incredible skills possessed by our amazing Animal Control Officers!
We recently received a call from someone who had encountered the most unexpected visitor – a stray EMU! Now, you might be wondering, what does it take to handle such an unusual situation?  Our Animal Control Officers possess a wide array of skills and knowledge that come into play when dealing with such unexpected scenarios. Officer Gallop, used her knowledge, skills, and experience to escort this meandering Emu to a safe enclosed space while the owner was located. Ultimately the Emu was able to be safely returned home!
We're incredibly grateful for our hardworking Animal Control Officers who bravely face the unexpected every day. Their skills, knowledge, and love for animals make them the unsung heroes of our town.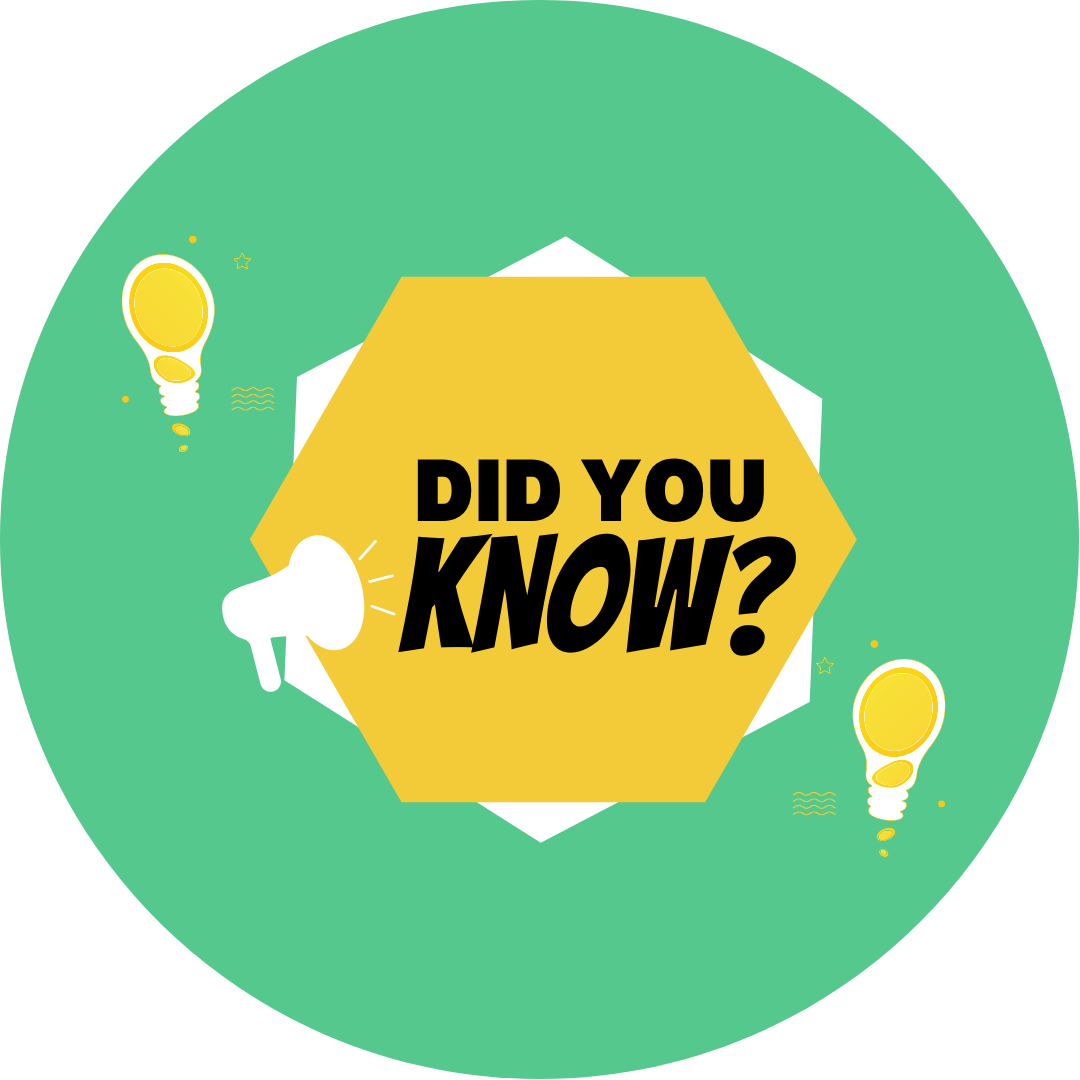 Did you know that Washoe County is among the most successful in the nation at returning lost pets to their owners? When returning a lost pet it is incredibly important that we have current and up to date contact information so we can get your pet back to you quickly. If your contact information needs to be updated with WCRAS,
you can request changes here.
 or you can send us an email at
pets@washoecounty.gov
Kudos Corner!
We would like to give kudos to all the Animal Services staff who routinely train and prepare to handle any situation.
Recently, Animal Services conducted a full-scale exercise simulating a local disaster requiring the evacuation of all animals in the Washoe County Regional Animal Services Shelter. The exercise was conducted to test staff disaster preparedness and response procedures in preparation for possible local disasters such as wildfires, earthquakes or floods.
"WCRAS routinely trains and practices various evacuation scenarios to ensure we are prepared and equipped for multiple disaster situations. This drill is the first of its kind, as we will be focusing on the animals within our facility, simulating the evacuation of all of them to safety," Shyanne Schull, Director of Washoe County Regional Animal Services.
Staff worked diligently to deploy supplies to setup an animal evacuation center across town, practice our evacuation procedures, and identify areas for improvement.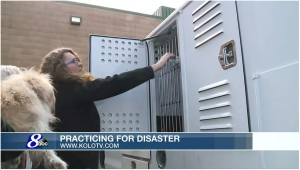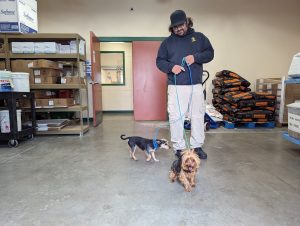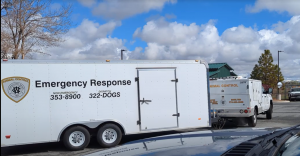 Looking for an affordable way to keep your furry friend healthy and happy? Look no further than our monthly vaccination clinic! From routine pet vaccinations to free microchipping, and one stop shop dog licensing services, our experienced and caring staff are dedicated to ensuring your pet receives the best care possible.
Our vaccine clinic is held on the first Wednesday of every month from 3:00pm to 7:00pm, providing you with the flexibility to schedule appointments that fit your busy schedule. And with our affordable prices, you can rest easy knowing your pet is receiving top-quality care without breaking the bank.
Schedule your pet's next vaccination appointment at our monthly clinic today!
Our next clinic will be on Wednesday, July 5th from 3:00-7:00pm

 

WCRAS, 2825 Longley Lane #A, Reno, NV 89502

 

New appointment times open on the 1st Thursday of the month 
Get your pet microchipped for FREE!

Animal Services is proud to offer FREE microchips for pets residing in Washoe County, and has provided over 33,000 free microchips for pets over the last 10 years!

 

Free microchipping is available Monday – Friday 8am-5pm and Saturdays 9am-3pm. No appointment necessary!

 

Washoe County Regional Animal Services,

2825 Longley Lane #A, Reno, NV 89502

 
Free pet food Distribution for Seniors (60+)
Every 3rd Tuesday of the month

 

8:00-10:00 am or until supplies last

 

Senior Center, 1155 E. 9th St., Reno, NV 89512

 
Happy tails! Reunifications at the shelter!
Animal Services works hard to reunite lost pets with their families. Check out these photos of just a few of the reunifications we do every day! In the last 3 month period (March, April, and May) of this year Animal Services has reunited nearly 1,000 lost animals with thier families!
See you next quarter with more updates!