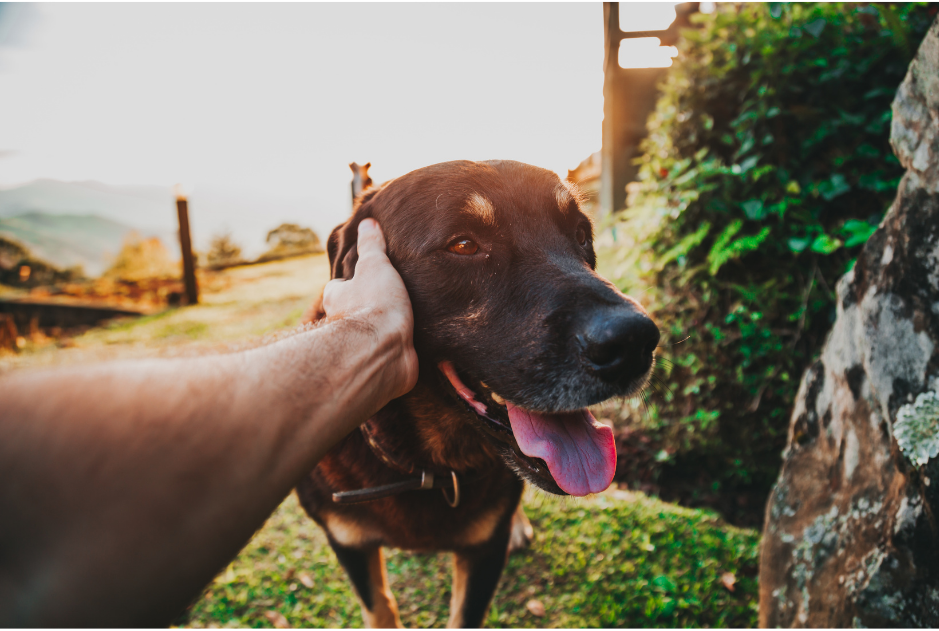 Hello from the staff at Washoe County Regional Animal Services!
We are gearing up for a great summer and hope you are too! This quarter we have some information about pets in hot cars, upcoming dates for our affordable vaccination clinics, and the debut of our very first horse microchipping clinic, some requests for supplies and a couple of our great happy tails stories to share. 
Don't Be Cruel, Keep Them Cool
The days are getting warmer, and we are beginning to see more calls about pets being left in cars on hot days. Pets left in cars, even on 72-degree days or with the windows cracked, can suffer heatstroke and possibly death.   
When it's warm out, the best way to keep your pet safe is to leave them at home while you run errands. Never leave a pet in a car on a hot day. 
If you see a pet in a car on a hot day, call animal services 775-322-3647 to report it immediately!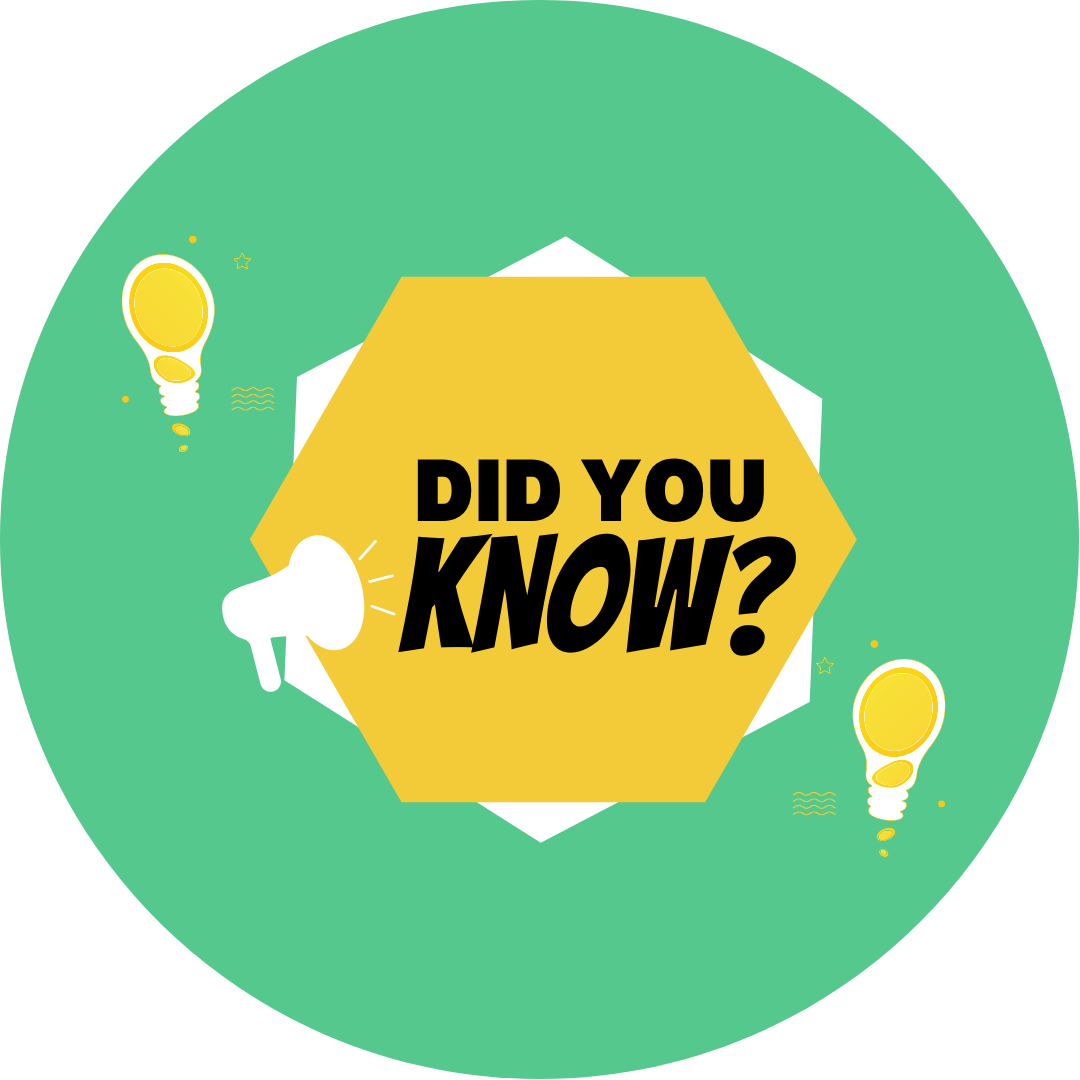 Did you know that Washoe County is one of the most successful in the nation at returning lost pets to their owners? When returning a lost pet it is incredibly important that we have current and up to date contact information so we can get your pet back to you quickly. If your contact information needs to be updated with WCRAS, you can request changes here. or you can send us an email at pets@washoecounty.gov

Free Horse microchipping clinic!
Is your horse microchipped? In preparation for wildfire season, Animal Services encourages microchipping your horses to help improve the chances of being reunited with your horse if they become lost due to a disaster. Animal Services will be holding a horse microchipping event June 5th. Microchips will be provided free to horses owned by Washoe County residents.
Horses can be microchipped by appointment on June 5th from 8:00 am – 12:00 pm at the Bartley Ranch Regional Park Horse Arena – 6000 Bartley Ranch Rd, Reno, NV 89511.
Appointments can be made at WashoeAnimals.com, while openings are available!
Does your pet need their Rabies, Bordetella, Distemper/Parvo, or FVRCP vaccination but you can't get a vet appointment or can't afford the cost? WCRAS holds monthly affordable vaccination clinics to help keep our pets and community healthy!  
Clinics are held every 1st Tuesday of the month, from 3:00-7:00pm

 

WCRAS, 2825 Longley Lane #A, Reno, NV 89502

 

New appointment times open on the 1st Wednesday of the month for appointments the following month and fill up quickly

 
As of June 1, 2021, WCRAS has resumed our FREE, walk-in microchips for pets residing in Washoe County! 

 

Free microchipping is available Monday – Friday 8am-5pm and Saturdays 9am-3pm. 

 

WCRAS, 2825 Longley Lane #A, Reno, NV 89502

 
Free pet food Distribution for Seniors (60+)
Every 3rd Tuesday of the month

 

8:00-10:00 am or until supplies last

 

Senior Center, 1155 E. 9th St., Reno, NV 89512

 
Supplies Needed
We currently need cat food for our community members in need such as seniors and individuals residing in a pet friendly homeless shelter. We also need blankets and cat and dog toys.
Check out our Amazon wish list for suggested items and consider setting up a recurring donation from the vendor of your choice.
Donations can be delivered by mail or in-person to:
Washoe County Regional Animal Services
2825 Longley Lane, Suite A
Reno, NV 89502
Cleo the Cat – Reunited after 8 months missing!
Cleo, a skittish, indoor cat, slipped out of the house one day when her human opened the door to leave. Although she loves cuddles and affection (especially from the kids in the family), she is easily spooked by loud noises and being outside was not ideal for her. Her owner, Amber, posted flyers and made posts on lost and found pages, and patrolled the neighborhood looking for her. Eight long months passed without seeing Cleo. Then someone brought Cleo to Animal Services, after scanning for a Microchip we were able to contact Amber, who was surprised and excited to hear from us as Cleo had been missing for so long.
Cleo had been picked up in Amber's neighborhood, and likely spent the last eight months in someone else's home. Eight months that Amber and her kids spent missing their sweet kitty. If you find a pet, or a pet finds you, do the right thing, bring them in to be scanned for a microchip. You could be the hero that reunites a lost pet with their family who misses them dearly.
If they don't have a microchip, you can let us know that you would like to adopt the pet if an owner is not found. The pet will be held for 5 days, after which they will be transferred to an adoption agency with a note that you are interested in adopting them.
Always check the chip, always go through the process to legally adopt a pet.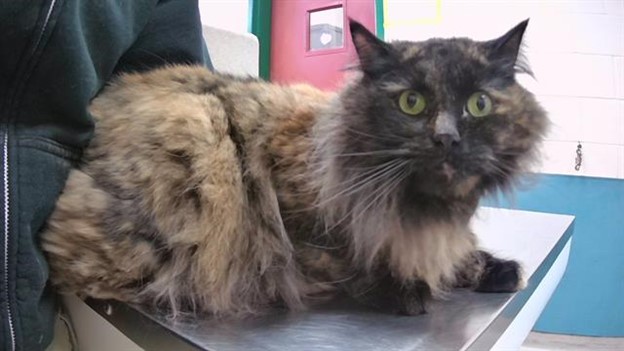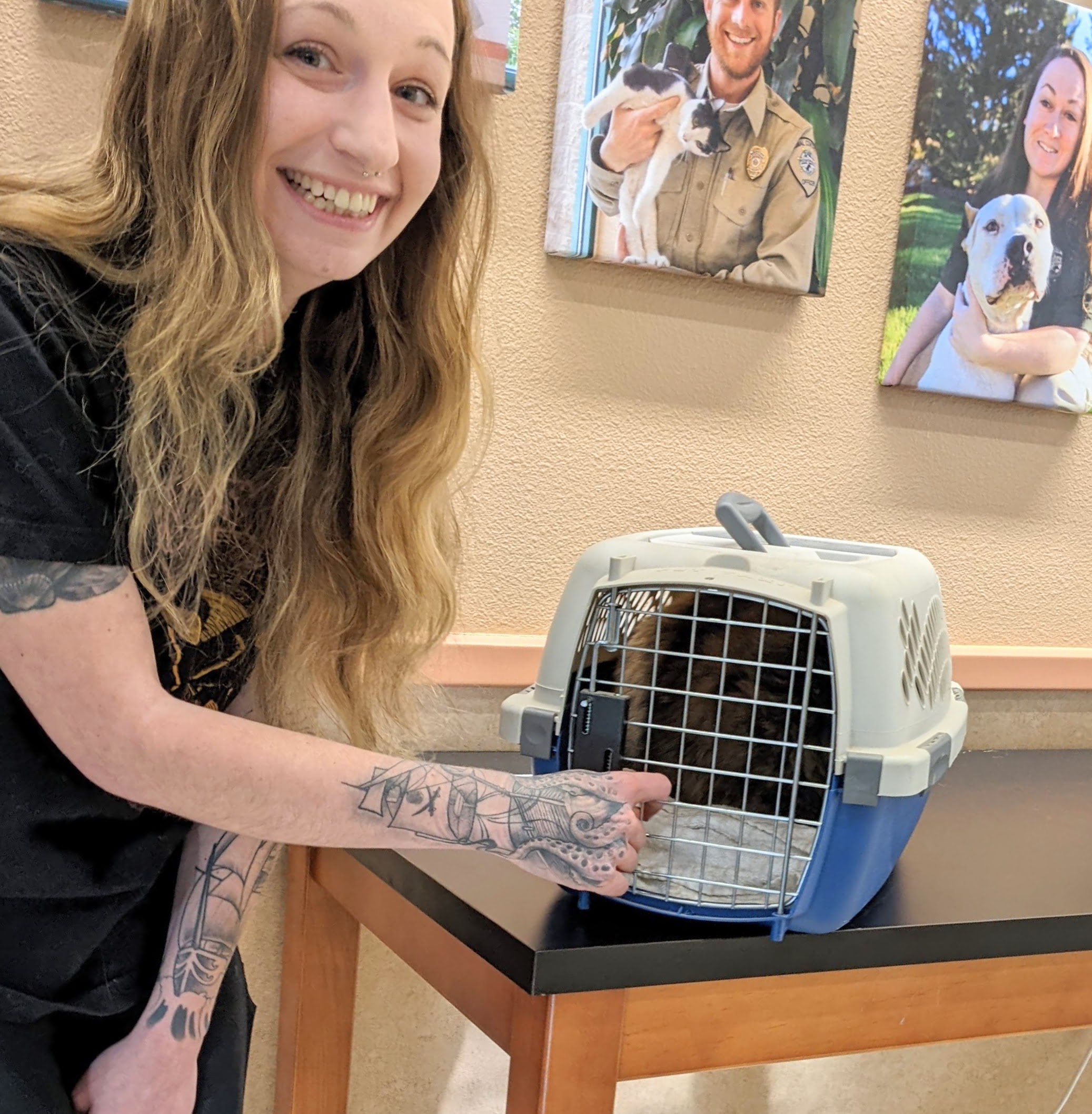 Luna – Reunited
While responding to a call, one of our officers was made aware of a small black and white female chihuahua that tenants reported to have found as a stray and kept. Just before the end of the interaction the officer scanned the chihuahua for a microchip. The dog had a microchip which corresponded "Luna" a 9 ½ year old chihuahua registered to a residence just a few doors down. The ACO called the phone number we had on file and the citizen confirmed that the family had been missing their dog for the last 6 months. In the weeks after she went missing they were on the lookout for Luna, checking on lost and found websites, and searching their neighborhood.  After 5 months with no sign of Luna they had given up hope that they would be reunited.  Upon receiving the call that Luna had been found the family was overjoyed at the opportunity to have Luna back in the family! The Animal Control Officer, loaded Luna into their truck, and went to met with the family. The family was very kind, and told the officer that a month ago they had gotten a new puppy to help fill the space left by their beloved Luna. The ACO returned Luna, and the entire family was so happy to see her, taking turns holding her until Luna finally settled into their daughter's arms. The father spoke of how Luna was his "little buddy" and would follow him all over when he was home, but since he travels for work, the dog was definitely his daughter's companion from the very first. The daughter was crying with joy and couldn't stop hugging Luna. Luna was calm and at peace, very different from the more excitable, anxious dog that she was in the other home.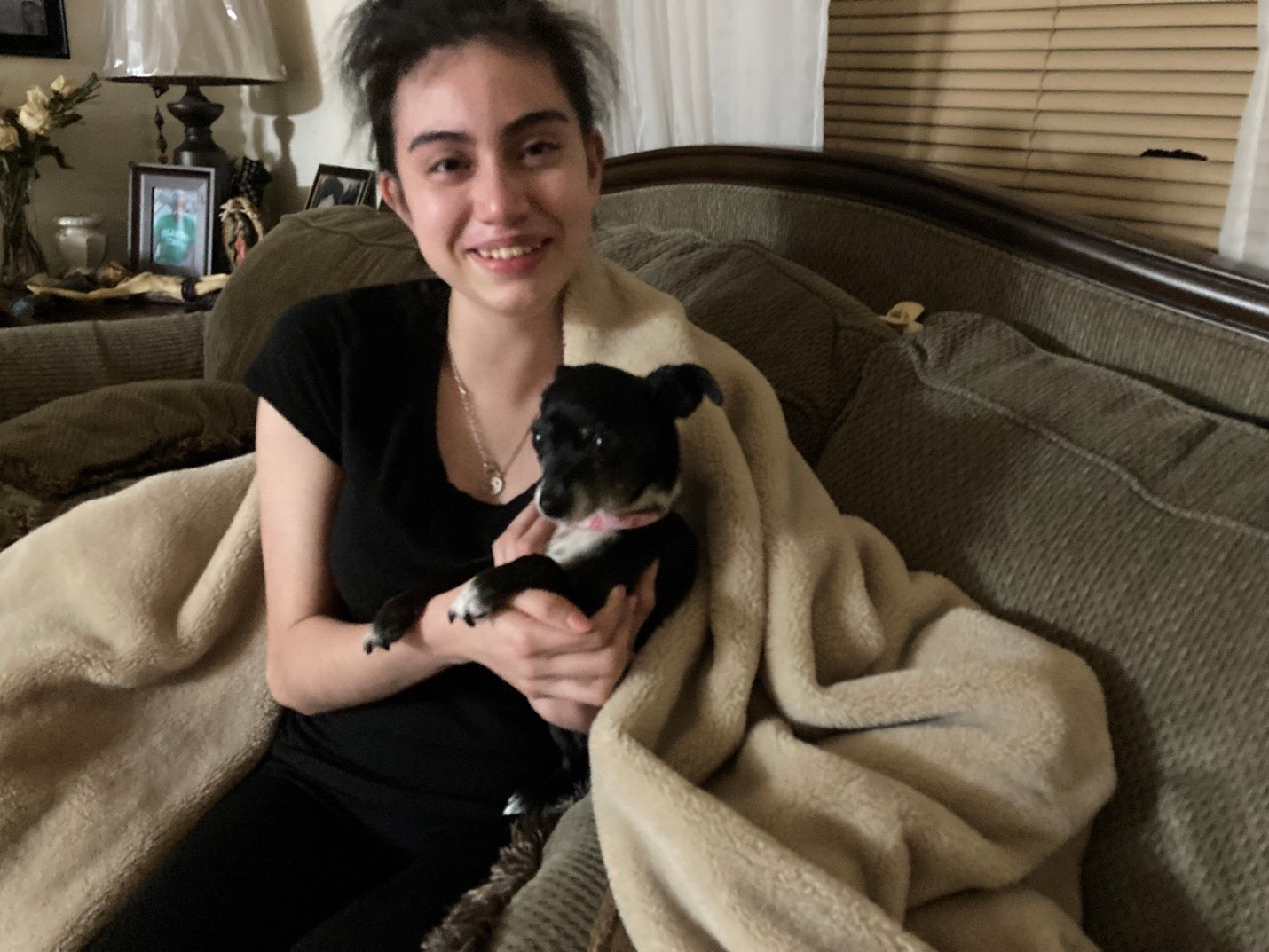 See you next quarter with more updates!