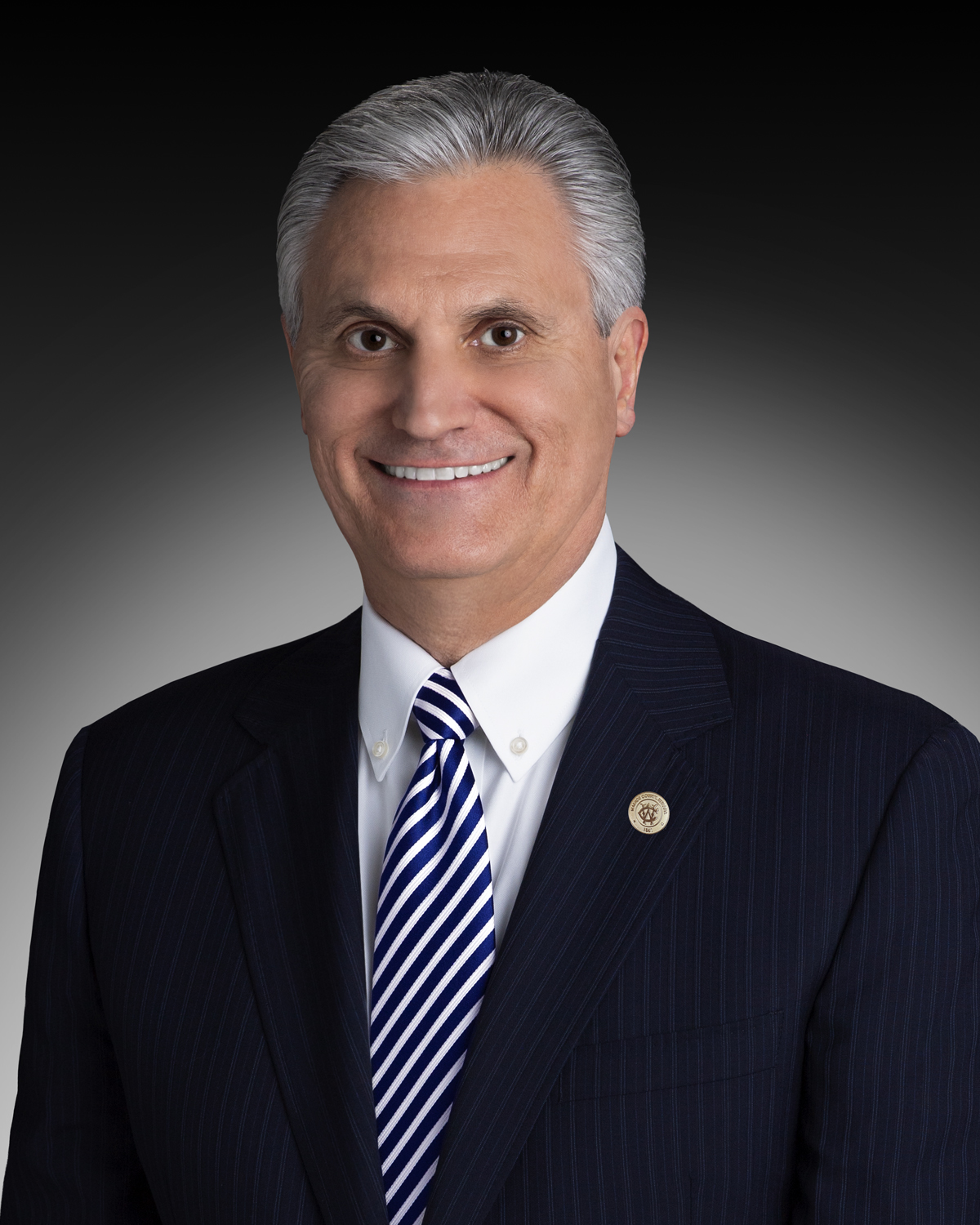 Greetings from Chair Vaughn Hartung
I am proud to serve the residents of Washoe County as the current Washoe County Commission Board Chair. We are committed to maintaining transparency and accessibility in all we do as your elected representatives. To that end, our contact information is readily available on the Washoe County website, and we look forward to hearing from constituents on the issues that affect your everyday lives. You can also contact us through Washoe311 which will immediately input your request into our system and direct it to the correct department while our service center tracks your request until it is fulfilled.
Election season is upon us, and in the spirit of transparency, we are posting everything you need to know about elections on our website. The Nevada State Legislature in 2021 passed legislation that requires every registered voter to receive a mail-in ballot. This may cause some confusion, so we are working hard to ensure that voters know what to expect in this election year and how to ensure their vote is accurately counted. We have provided clarifications to numerous voting questions and myths here, and we want to be sure that voters know that if they do not wish to receive mail-in ballot, they have until April 16 to opt out. But whether you receive a mail ballot or not, you can always choose to vote in person at any one of the dozens of vote centers in Washoe County. 
Read More
Many of you know my story, how I entered public service through my local Citizen Advisory Board (CAB). These boards are an invaluable tool to stay connected to what's happening in your neighborhood and to connect with elected officials and local leadership. We reimagined the CAB program last year, and this year you'll see more activity at the hyperlocal level.  
We have also enacted a new process for developers to gather input from residents on projects before they are brought to the county for permits and approvals. Developers must host a Neighborhood Meeting with residents in close proximity to the project, and they must show how they incorporate or respond to the feedback when they submit their project proposals.  
Washoe County's leadership – elected public servants and appointed officials – is here to serve the residents, but also to use our expertise and experience to make informed decisions for long-term success. Our decisions will never make everyone happy, but that's the spirit of collaboration and compromise – take the best available information, weigh the risks and benefits, and proceed for best possible outcome. If you feel you can contribute to this process, I ask you get involved in your local CAB, attend Neighborhood Meetings, participate in surveys and public meetings, and let's all work together to keep Washoe County the best place to live.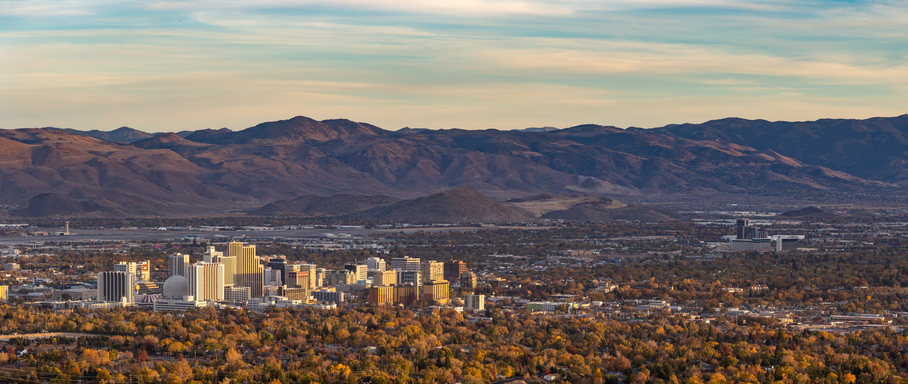 County Commission Strategic Planning Wrap-up
County Commissioners began 2022 by looking ahead and forecasting future needs for Washoe County during their annual workshop. Key topics were homeless services; the County's role in affordable housing; and County infrastructure and the prioritization of the American Rescue Plan Act (ARPA) funding.  
Read More
The County took the lead on regional homeless services in September of last year, and the board engaged in discussion surrounding the Nevada Cares Campus, Safe Camp, Our Place and the overflow shelter. The Board agreed that the new approach and the Built for Zero model is working and that staff is heading in the right direction but far from done. Next steps include establishing clear lanes on who is doing what in the region when it comes to non-profit partners and jurisdictions and eliminating duplication of services. This will possibly allow other entities to take the lead on affordable and workforce housing while the County focuses on supportive type housing. 
Commissioners also received a report card rating on County infrastructure including road pavement, stormwater, parks and facilities buildings. While maintaining improvements in the lower-scoring areas, they talked about the ability to explore long-term funding sources including ARPA, particularly for Regional Parks, and looking at a public-private model for future growth.  
The Commission talked about priorities for the second round of ARPA funding and the 23 urgent projects awarded and implemented for this year, totaling $46 million.  They learned about the Community Reinvestment program, which was established to administer the federal rescue funding and increase the investment of federal funds in Washoe County through obtaining new federal awards.  
The annual strategic retreat is a public meeting that helps the Board outline goals and key areas of need for the coming year. Learn more about the County's Strategic Plan here.  
Washoe Life Podcast
Washoe County recently launched a new podcast called "Washoe Life" to tell the stories of residents and influential figures who are making a difference in our community. We tackle tough conversations like discrimination and teen suicide and more lighthearted topics like volunteerism and ghost hunting – all in an effort to share the things that make life in Washoe County so exceptional. Watch for a new episode twice a month and subscribe anywhere you stream your favorite podcasts.  
Washoe County Leadership Academy
Coming this fall, the Washoe County Leadership Academy (WCLA) will commence and pull back the curtain to unveil how Washoe County serves its citizens and cultivates a better quality of life.  Participants will have the opportunity to network with fellow WCLA participants, Washoe County key staff members and Washoe County Commissioners. 
Read More
The eight-month two-track curriculum will have presentations from the University of Nevada, Extended Studies program and discover the function and purpose of most Washoe County departments.  WCLA will meet one Friday each month with dedicated theme days such as:   
September – Pulling Back the Curtain: Introduction to Washoe County
October – Rural History Day
November – Law & Order Day
December – The Heart of the County: Helping our Vulnerable Populations
January – Leisure & Literature Day
February – Dedicated to Public Service Day
March – CA/NV Day
April – Closing Ceremonies
Throughout this course, participants will work together on a class project that emphasizes community improvement.  Leadership skills will be vital in completing a successful project.   
Further announcements and applications are coming soon.  Stay tuned.   
.  

New cattleguard and increased awareness
As Washoe County continues to grow, the matter of unfortunate interactions between people and wildlife persists. Perhaps most noteworthy of late has been the stories of Virginia Range Horses tragically intersecting with vehicles in the south Reno, Washoe Valley and Virginia Foothills areas. While these accidents are not entirely unavoidable in our beautiful "Wild West" environment, there are steps that you can take to enjoy the beauty of these creatures while giving them the space they need. 
Read More
Behind the wheel, slow down and be alert in areas that are known to have large populations of horses. While you do your part, Washoe County is working with partner organizations to curtail the horses from entering roadways, including a recent donation by District 2 Commissioner Bob Lucey for the installation of two cattleguards to help prohibit the horses' movement into residential areas. 

 

If you encounter a Virginia Range horse on foot, please note that it is illegal to feed the horses. What is a safe and healthy snack for people may be deadly to a horse, so it is also discouraged to leave food for them. 

 

Remain 100 feet from Virginia Range horses. These are wild animals. 

 
Washoe County will continue to work with organizations, both private and public, to find solutions that will allow the horses to remain wild and free, in tandem with our growing community. We can learn to live together in a safe way for us all.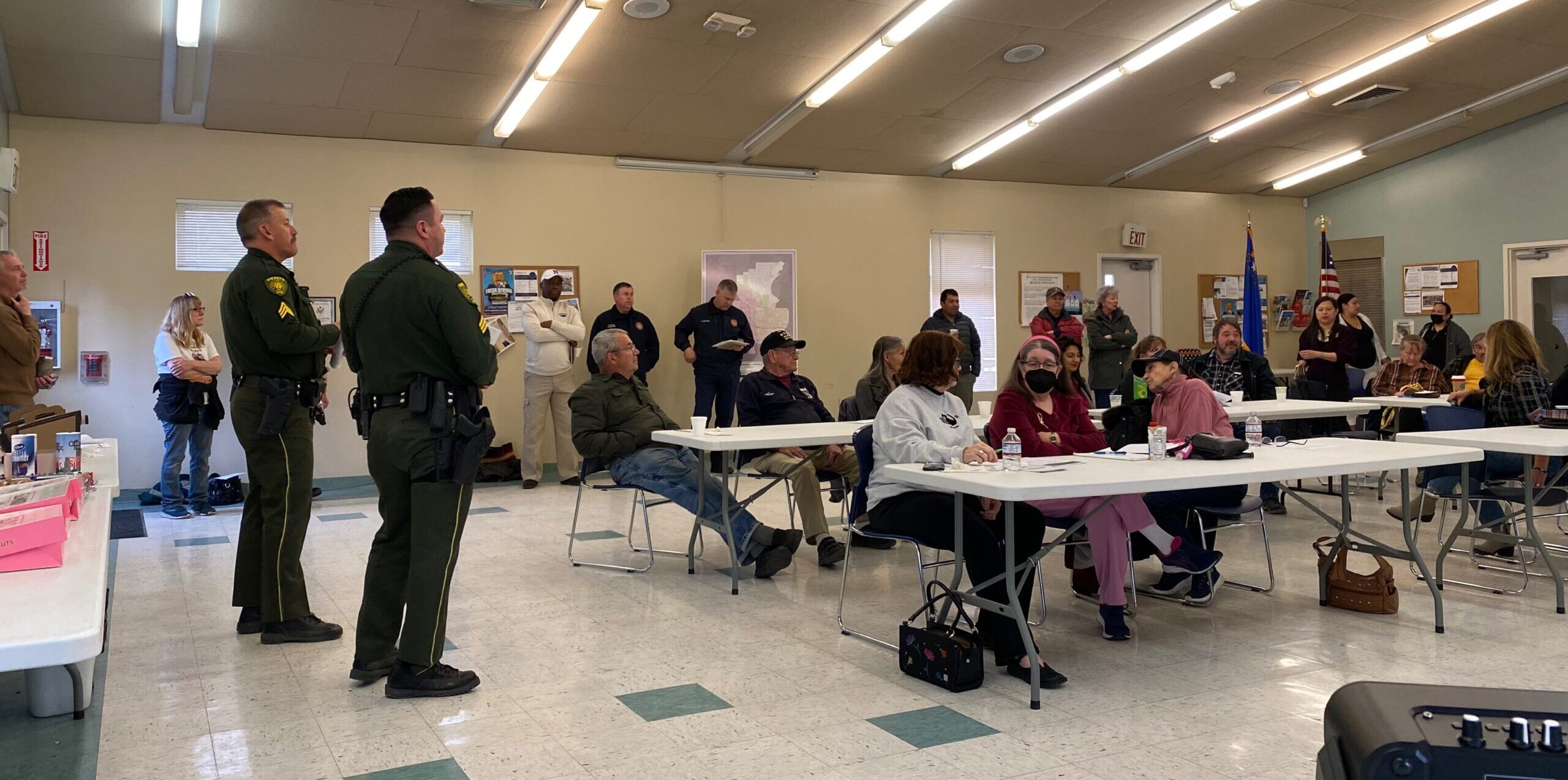 CITIZEN ADVISORY BOARD UPDATE
With the reimagination of the Citizen Advisory Board (CAB) program, CABs have shifted from focusing strictly on development to a more holistic purview of community topics. The new Commission Support Program staff members are working closely with CAB leadership throughout the county to create community-focused meetings filled with content experts on a variety of topics.  
Read More
In the eight existing CABs, spanning from South Truckee Meadows/Washoe Valley to Gerlach/Empire, attendance grows each meeting as the program takes flight. Within the past six months, the CAB program has held regularly scheduled meetings throughout the county, with the newest CAB of Sun Valley joining the ranks, and a community meeting planned soon for the Wadsworth/East Truckee Canyon area.  
Staff have lined up experts to address issues important to these hyper-local groups. Organizations that have presented pertinent topics to these neighborhoods include the Nevada Department of Transportation and Regional Transportation Center discussing widening of key roads and the change to the Advance Signal Warning System, and the Wild Horse Connection, which provided information about the Virginia Range Horse population. Guests at CAB meetings frequently hear updates from the Washoe County Sheriff's Office and Truckee Meadows Fire Protection District to get first-hand information from these essential County agencies.  
There is so much to learn, share, and discuss, not to mention a great opportunity to meet your neighbors at these CAB meetings. Looking to be more involved in your community? Reach out to CAB@WashoeCounty.gov or visit the website to learn of available positions and view your nearest CAB schedule. We hope to see you there!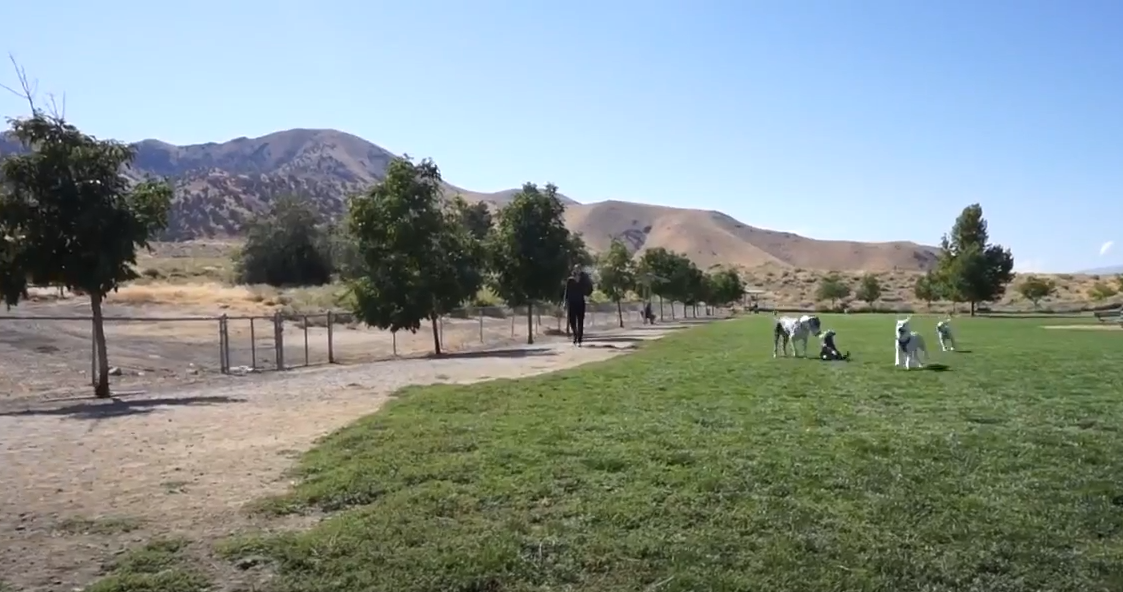 Off-Leash Dog Areas
In Washoe County there are currently six dog parks, two off-leash areas, and 3,819 acres of developed parks. However, with a rising population, new developments and an increase in apartment living, the need for additional dog areas has grown! Washoe County Regional Parks and Open Space took note of this necessity and in November 2021 created a one-year off-leash dog area pilot program. Three additional fields are now accessible for you and your fur-buddy:  
Read More
North Valleys Regional Park 
8085 Silver Lake Road, Reno 89506 
80′ x 80′ fully fenced soccer field at the end of Silver Lake Road 
Lazy 5 Regional Park
7100 Pyramid Way Sparks, 89436 
Unfenced lower park soccer field  
South Valleys Regional Park
15650 Wedge Parkway, Reno 89511 
Partially fenced lower soccer field between the library and playground  
Parks staff will be assessing utilization of these new areas and compliance to the rules and hours, found here. If these areas are respected and rules followed for the duration of the program, staff will designate more fields in addition to these areas, so please be respectful. 
Washoe County Regional Animal Services
(animal related emergencies): (775) 322-DOGS (3647) 
Washoe County Regional Parks
(feedback/questions/concerns): (775) 785-4112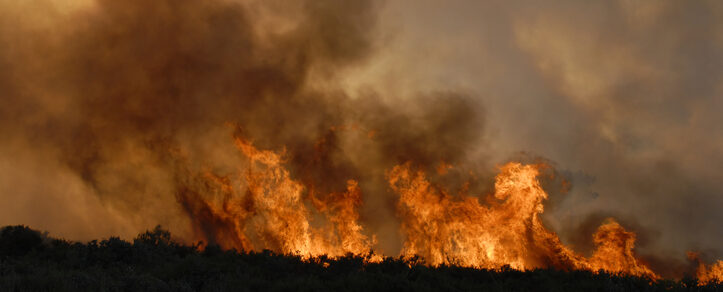 Are you ready for Wildfire Season?
Truckee Meadows Fire & Rescue's (TMFR) Green Waste Collection Days offer the best alternative to create defensible space. Green waste collection allows residents to dispose of their dry and dead vegetation, shrubs, tree branches, and other wildland fuels to encourage the creation of defensible space to protect homes and property from wildfires.  This is a free event sponsored by the Truckee Meadows Fire Protection District for all Washoe County residents, with support from NV Energy, Nevada Division of Forestry, Living With Fire (UNR Cooperative Extension), and Fire Adapted Nevada. 
Read More
Green Waste Collection will take place beginning at 9 a.m. until 4 p.m., weather permitting at the following locations (check this website prior to the event to ensure it has not been canceled due to weather conditions or a Red Flag Warning):  
April 9:

Washoe Valley

 


Nevada Division of Forestry Fire Station, 885 Eastlake Blvd, Washoe Valley

 



May 14:

Palomino Valley




Ironwood Equestrian Center, 5600 Whiskey Springs Road, Palomino

Valley

May 15: Spanish Springs




Lazy 5 Regional Park, 7100 Pyramid Way, Sparks

 
Examples of accepted items include junipers, pines, rabbitbrush, sagebrush, and other woody vegetation. 
ONLY natural vegetation, please.  Items we will NOT accept include household garbage and trash, lumber, hazardous materials, grass clippings, dirt and gravel, and stumps with root balls.  Tree stumps more than 8 inches in diameter will not be accepted.  Additionally, we cannot accept items in bags.  Bags must be emptied on-site and removed.  No commercial waste will be accepted from contractors or landscape companies. 
Please do not dispose of waste outside of assigned hours.  Discarding waste outside of operating hours will be considered illegal dumping.  Please dispose of items during working hours.