Read more
Washoe County is committed to being a leader in mental healthcare for the region and will continue our support of the incarcerated population and homeless individuals as appropriate, and of our regional collaboration to provide crisis intervention services to the Mobile Outreach Safety Team, or MOST. Learn more about the purchase of the West Hills Hospital within this newsletter.
Homelessness support and outcomes
Washoe County's low-barrier, housing first shelter, the Cares Campus has been transforming lives in our community! Since May of 2021, Washoe County has placed 636 individuals in permanent housing – close to 30 people a month since January of 2022. Our goal is to find permanent housing for 50 individuals per month. Since the shelter opened in 2021, our unhoused population has decreased by 67.5%, a 46.5% decrease in 2022 and an additional 21% decrease in 2023. We are finishing capital renovations onsite and our resource center will be opened in December to allow for even more room for a warming center and overflow shelter capacity for the winter.
Public safety and workforce housing initiatives in Tahoe
The Board of County Commissioners approved two plans for the Tahoe area this year that will allow for investments in safer roadways, a better trail network, cycling infrastructure, as well as workforce housing initiatives. Changes to Washoe County's Tahoe Area Plan are forthcoming from the Housing Roadmap, and the Board will prioritize transportation investments in the next fiscal year budget discussions.
You can find more information about these plans at by visiting the Washoe Tahoe Housing Partnership and the Washoe County Tahoe Transportation Plan.
Support of clean energy initiatives for Gerlach
A Washoe County-led team has been chosen by the U.S. Department of Energy as one of 67 winners in the Energizing Rural Communities Prize.
The prize challenges individuals and organizations to develop partnership plans or innovative financing strategies to help rural communities improve their energy systems and advance clean energy projects. Team Climate-Resilient Gerlach will receive $100,000 to help Gerlach reduce its community-wide greenhouse gas emissions to net-zero by 2050. The Team will be eligible to compete for an additional round of funding to help implement the plan in the summer of 2024. Our Washoe County Sustainability Manager is visiting the Gerlach community in October to hear concerns and recommendations from community members as this project moves forward.
Here's what we need your help with:
We have an immense need for foster homes in our region. Even if you cannot bring a child into your home at this time, please talk to your neighbors and friends about the urgent need for foster families. I am going through the process right now, and the staff make it easy to walk you through the steps. Please visit Have A Heart Washoe for more information.
Children aren't the only ones in desperate need. The COVID-19 pandemic also put a strain on our Regional Animal Services Agency and other regional adoption partners. Regional Animal Services relies on their largest adoption partner, Nevada Humane Society, to transfer 90% un-claimed animals from Animal Services into their adoption program.  The adoption transfer numbers have dramatically decreased in 2023.  We are at capacity at our shelters, so please consider fostering, adoption, volunteering, or donating to local adoption and animal care agencies and spaying or neutering and microchipping your animals.
Activities abound to keep your
schedule bustling this fall
Don't let shorter days and cooler weather keep you indoors – Washoe County has a lineup of fun fall activities for you and your family to enjoy.
For the little ones, check out the new Junior Ranger Program. This is a self-led program that includes an activity guide and instructions that encourage curiosity and exploration, while providing safety tips and information on how to be a steward of the environment. After completing the requirements and joining a Park Ranger on a Ranger-led activity, your Junior Ranger can be sworn in and receive their very own badge. Completing the Junior Ranger Program is fun not only for kids, but for the adults in their lives, too.
Read more
Younger children might appreciate the Little Sprouts fall events, occurring each Wednesday throughout October at the Wilbur D. May Arboretum. Featuring crafts, activities and story time for kids ages 2-5, registration is required and a small donation is recommended, although not mandatory. Visit the Events Calendar for more information.
Washoe County's Ranger Walks invite you to get outdoors to explore some of Washoe County's best trails and spaces alongside a dedicated Park Ranger. Learn from an outdoor pro as you discover new places, learn about the environment, and meet likeminded friends. Ranger Walks occur throughout the year, so please visit the dedicated webpage for upcoming dates.
Bowers Mansion Living History Day occurs twice per year, with the fall event taking place October 21. Visit the historic Bowers Manion to learn about the legacy of Sandy & Eilley Bowers on a self-guided tour of the mansion. While you can visit the mansion during weekends and holidays throughout much of the year, Living History Day takes things a step further as you meet and greet playactors in attire appropriate for the 1800s. Interact with them and learn about life from days gone by.
With Thanksgiving on the horizon, take your chance to meet a live turkey ahead of, well, you know. Join Washoe County at the Rancho San Rafael Regional Park for the annual Meet the Turkeys Open House coming up this November. This is the perfect opportunity to celebrate the season and make memories.
There is so much to explore in Washoe County that the opportunities are endless! Take a page from Commissioner Mariluz Garcia's book, who spent time outdoors exploring the Sun Valley Regional Park throughout September with students from various Sun Valley elementary schools. Hundreds of children had the opportunity to explore this beautiful park right in their own neighborhood, with guided instruction by Sierra Nevada Journeys. With outdoor activity and exploration near and dear to her heart, Commissioner Garcia was able to join the kids in their nature walks. Visit this video to learn more about the program.
We hope that these ideas inspire you to get out with friends and family and take in all that this beautiful area has to offer this autumn.
A new life for west hills hospital

When the 95-bed West Hills Behavioral Health Hospital closed its doors nearly two years ago, that loss greatly reduced the availability of much-needed mental and behavioral health options in Washoe County. Fortunately, due to the hard work and negotiating on the part of Washoe County Manager Eric Brown and a unanimous vote by the Board of County Commissioners to direct funding for the purchase of the facility, West Hills will once again serve the community as a mental health facility. The building is expected to open in mid-2024 after necessary renovations take place.
Just what the building will encompass when it reopens next year is to be determined. The County is holding collaborative conversations with the relevant healthcare service providers around the county to discuss the best use for the facility, to hear from those who touch these populations daily and best understand how to support the needs of the community. Currently, there are many touchpoints where people impacted by mental health needs interact with staff who are not experts in mental health crises, from emergency homeless shelters to
to law enforcement, including the juvenile justice system. Currently, there are no beds for acute mental health needs for children. Not only will those in need receive appropriate, stabilizing mental health care, but the investment into reopening West Hills will further reduce the burden on the county by closing the gap in the continuum of care.
In the short term, the investment to purchase the West Hill facility was $4.8 million in American Rescue Plan Act funds. In the longer term, a model seeking Medicaid reimbursement to better compete with private insurance and cash-pay will be pivotal. Many in mental health crises are within the vulnerable populations who may be on Medicaid or who are uninsured.
To learn more about the process, hear from Washoe County Manager Eric Brown and interim Human Services Director Ryan Gustafson on the Washoe Life podcast. The State of Mental Health in America 2023 report from Mental Health America mentioned in the podcast is linked here.
wcla: first impressions of our second year
The Washoe County Leadership Academy, or WCLA, is now in its second year with a new class of participants and new opportunities to learn. In April of this year, dozens of participants graduated from the inaugural cohort of the program. Since then, several graduates have become appointees to county boards or committees, or even become employed by Washoe County. We have high hopes for the 2023-2024 cohort who are already showing promise to become tomorrow's top change leaders in our community.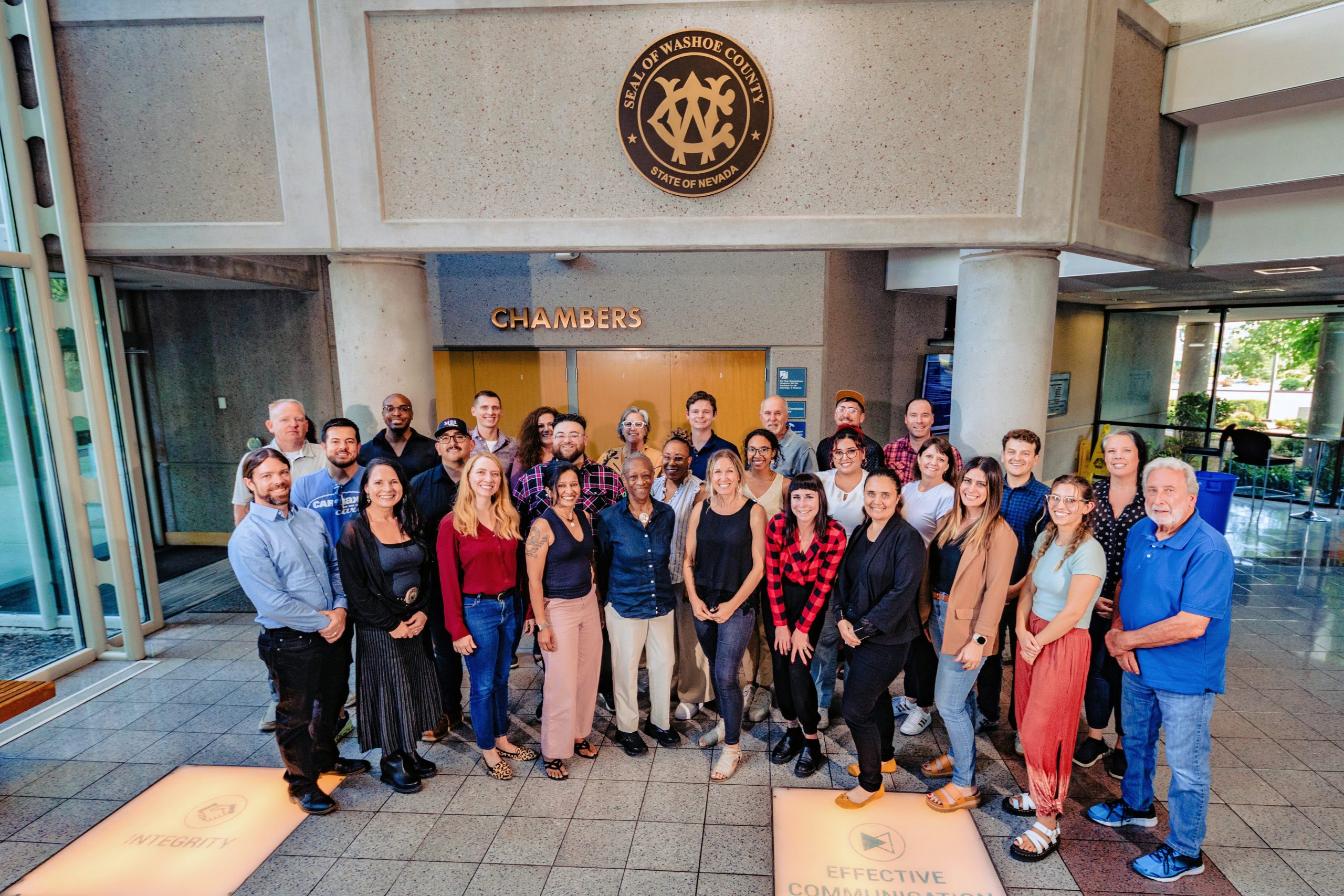 To date, the class has enjoyed two full days of programming which has offered opportunities for self-discovery on personal communication styles, connecting with classmates, learning about what local government does – and doesn't do, and began conversations with the University of Nevada, Reno's Cooperative Extension on leadership. In September, the group visited the UC Davis Science Center in Incline Village to better understand how to cherish Lake Tahoe, learned about the affordable housing crisis and opportunities from the Tahoe Prosperity Center, and then visited one of the shining stars of the county pivotal to our history, Bowers Mansion. Next, the class will take a journey from "womb to tomb" to discover how Washoe County serves our citizens throughout their lives, from birth records to the Medical Examiner's office. In November the class will visit rural Washoe County with a trip to Gerlach, take a peek at the various stops of the Washoe ArTrail along the way, and explore the Lake Tahoe Paiute Tribe Museum and Visitors Center. This month offers an insider's look into Washoe County's rural history and what our sustainable future holds.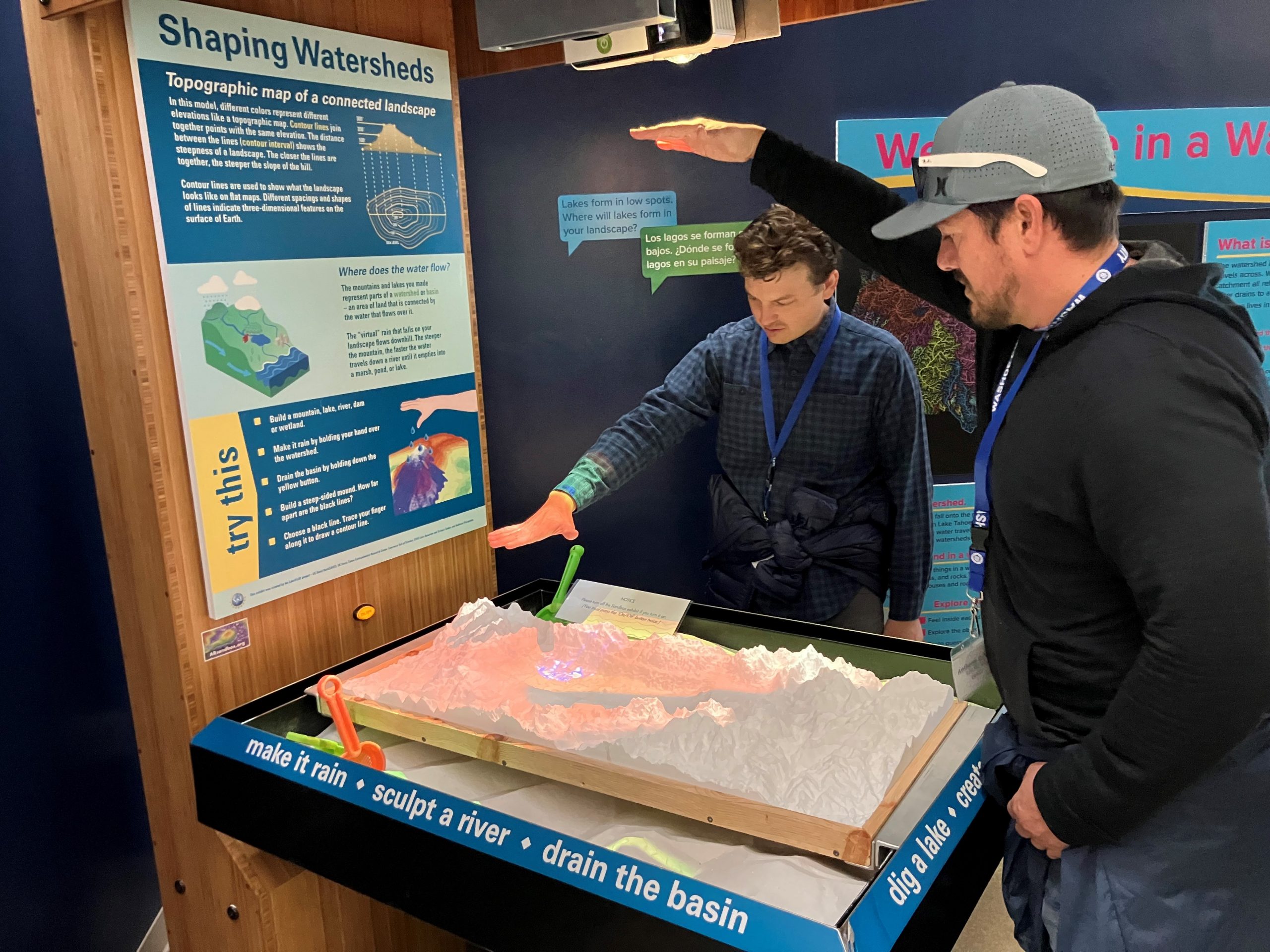 The WCLA is an annual program that accepts up to 35 applicants each year who live in Washoe County, with applications opening each summer for a fall start. As part of the Academy, the class selects a project to improve the community. We look forward to sharing with you the progress of this year's class project, and more!
What we Learned from Lahaina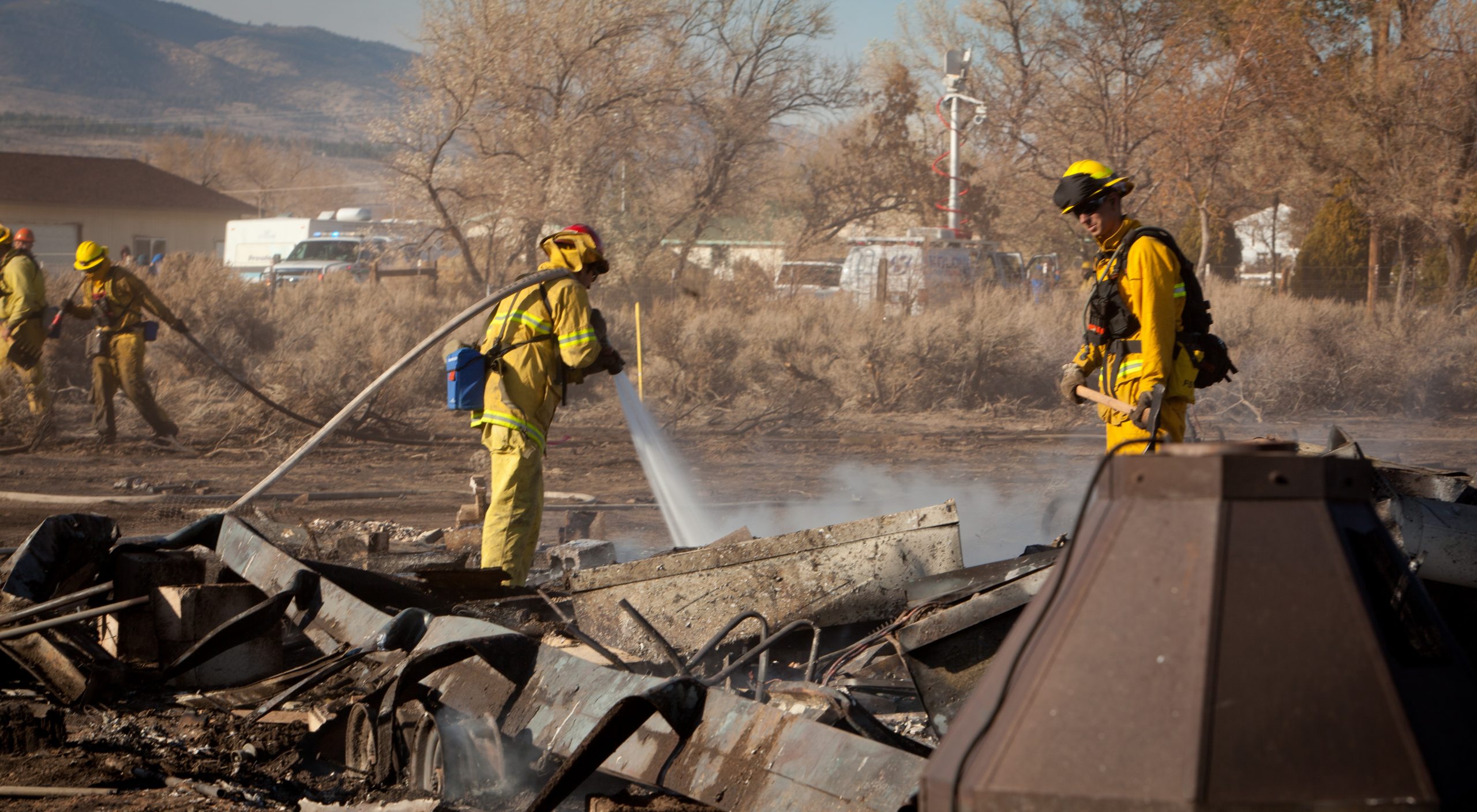 Bearing witness to the recent fire disaster in Maui is a glaring reminder to us all just how quickly a natural disaster can devastate a community. The loss of life in the Lahaina wildfire is tragic and irreversible, not to mention the harm to the historic and charming oceanfront that so many have enjoyed throughout the years. Between wildfires in a coastal paradise and mudslides devastating southern California, it can feel as though it is just a matter of time until disaster strikes even closer to home.
When we observe environmental tragedy, it is common to wonder what we might do if put in the same circumstance. What can Washoe County residents learn from the Maui fire and other disasters that we can implement in our own homes? By focusing on learning from these catastrophes, we hope that when emergency strikes, Washoe County citizens will be prepared for whatever comes our way. Here are some ways you can feel more confident in your emergency preparedness:
Read more
Our region is prone to potential disasters including wildfires, floods, and earthquakes, all of which can happen in an instant. Some may say it's not a matter of "if" but "when" a major incident will occur in our community. Acknowledging that disasters can happen to you is one step closer to becoming prepared.
September was National Preparedness Month, serving as an annual reminder that (we) can never be too prepared. While September is over, it is never too late to create your emergency exit or shelter-in-place strategy. Some of our worst fires have occurred in fall and winter, with wind being a significant factor in how quickly and broadly fire will spread.
Be personally prepared; don't wait for a disaster to strike to make your "go-bag" or discuss with family members a central meeting point.
Sign up for Code Red to reverse-call your cell phone in cases of immediate threat.
As we have said before and reiterate here, when emergency personnel or a CERT Volunteer come to your door telling you to evacuate, heed their warning and leave. Know your escape route and all options available to exit your community.
Create defensible space around your home. The rule of thumb is 30 feet from your home clear of debris, it is the first five feet surrounding your home that is the most important.
Prepare to be self-sufficient for at least three days. This includes considering options for shelter, first aid, food, water, sanitation, and medications. Make a plan.
Don't forget Fido! Have a plan in place for pets.
While Washoe County and regional partners hold regular disaster scenario drills and keep emergency preparedness top of mind, we all have a role to play when it comes to an emergency incident.
Listen to a recent episode of the Washoe Life podcast featuring Truckee Meadows Fire Protection District Chief Charles Moore for more information about how you can best prepare yourself for the unknown.
Free, Fun fitness courts make their way to
washoe county parks
Washoe County, Renown Health, and National Fitness Campaign recently unveiled two outdoor Fitness Courts® to bring free, high-quality outdoor gyms to Washoe County, in Rancho San Rafael Regional Park and South Valleys Regional Park.
The state-of-the-art outdoor Fitness Courts were developed to create equitable access to exercise for communities that prioritize health equity, offering world-class outdoor fitness and allowing people to use their own body weight to get a complete workout using seven exercise stations. The stations are versatile and adaptable to many fitness levels, and because of their convenient location within popular parks, users can combine weight-bearing exercises with a cardio-friendly walk or run along the nearby paths. Those with disabilities or who are not able to walk long distances might particularly enjoy the South Valleys Fitness Court because of the nearby parking spaces that allow users to get in, get fit, get out, and get on with their day.
Not sure where to start or feeling intimidated? The Fitness Courts themselves offer instructions on how to use the stations, or users may also download the free Fitness Court App, which acts as a coach-in-your-pocket and enhances the outdoor gym into a digitally supported wellness experience.
Check out this video that highlights the grand opening of the courts, featuring our own Washoe County Commissioner Mike Clark enjoying the facilities in his district's park. Be like Mike and visit one of the Fitness Courts today!
Engage with Washoe County Boards & Committees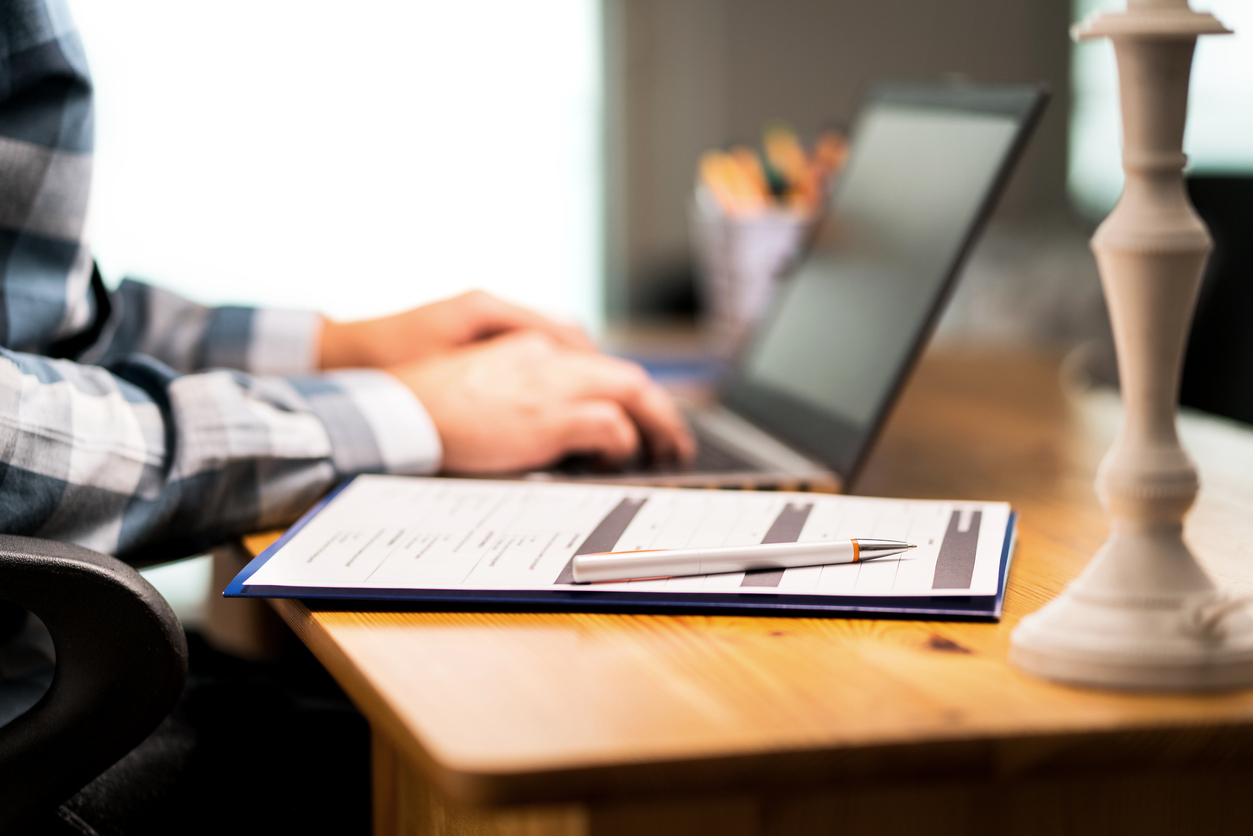 Washoe County is a thriving community with many governmental bodies, each playing a crucial role in shaping the area's future. Among these are the more than 50 boards and committees where citizens can contribute their knowledge, judgment, and enthusiasm to bettering the region. These diverse groups cover various aspects of governance and community development, from public health to environmental protection. Here are some helpful tips for how you can apply to become a part of these teams and enjoy a successful experience.
The Application Process:
Research and Find the Right Fit. The first step is to explore the various boards and committees appointed by Washoe County. They encompass a wide range of topics, so choose one that aligns with your interests, expertise, passion, and availability. Review the specific requirements and qualifications for each board or committee to ensure you meet them.
Stay Informed. Keep up with Washoe County news by signing up for our email lists. Once a board opens for applications, you'll be the first to know! Or you can visit our Boards & Commissions Openings page regularly.
Each opening will include details on the appointment type, application period, and how to apply either online or in person. When applying, make sure to emphasize your relevant skills, experience, and dedication to the community. A well-crafted application can significantly boost your chances of being selected.
Once you apply, we'll do the rest. A staff member will notify you on details regarding a potential appointment including an opportunity to present yourself in front of the appointing board.
Best Practices:
Participate Actively. Engagement is key to making a meaningful impact. Attend meetings regularly, contribute ideas, and be an active participant in discussions and initiatives.
Don't Get Discouraged. If you applied but didn't get appointed, don't fret! There are many other boards and ways to get involved.
Reach Out. If you're not sure where to start or would like to get connected, don't hesitate to contact Commissioner Support.
It is now your turn to take the initiative, get involved, and be part of shaping our future. Apply today!
Fostering diversity, equity, inclusion and belonging in washoe county, from the inside out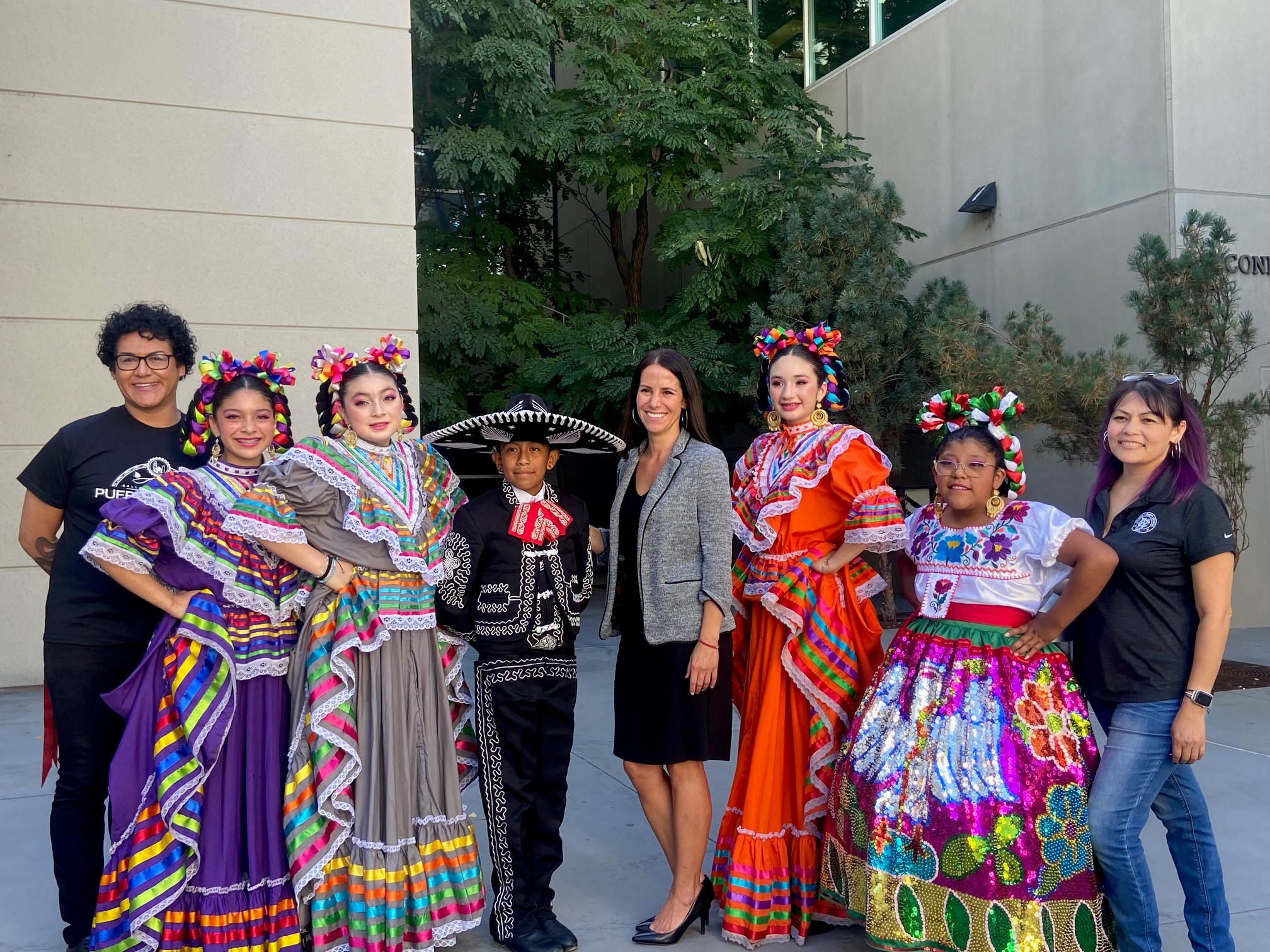 Washoe County understands the power of diversity, equity, inclusion, and belonging. That is why our team has never been more focused on highlighting the value of bringing cultural awareness to the forefront. Understanding that the people in Washoe County are from many backgrounds and perspectives only enhances the work that we do for the people we serve. Not just recognizing, but embracing diversity, means celebrating the unique contributions that every individual brings to the table. Further, we internalize that belonging is about more than just being physically present, but about feeling at home, regardless of where you come from. In Washoe County, we celebrate our differences and build connections that foster a sense of belonging for everyone.
We invite you to enjoy photos from a recent activity that Washoe County created, inviting Ballet Folklorico to dance to traditional music from the Hispanic culture, in honor of Hispanic Heritage Month.
Commissioner Mariluz Garcia kicked off the event that took place outside of the Washoe County District Attorney's Office by sharing, in both English and Spanish, her personal pride as a child of immigrants from Spain and Mexico. The Diversity, Equity, Inclusion and Belonging (DEIB) committee at Washoe County frequently comes together to brainstorm ways to highlight various cultures, and this is just one example of its efforts.
Another recent development within Washoe County is the addition of invocations at the beginning of one Board of County Commissioners meeting per month. This was inspired by Commissioner Clara Andriola's attendance at the Nevada Interfaith Association's annual Nevada Prayer Breakfast earlier this year. At this event, many faiths come together to express their devotion in their own style, language and culture, and pray for the state. Father Chuck Durante from St. Thomas Aquinas Cathedral in Reno, and Chair of the Nevada Interfaith Association presented the first invocation at a meeting in September. We
invite other faith groups to fill out a request form to perform an invocation at an upcoming meeting.
Utilizing American Recovery Act (ARPA) funds, Washoe County recently partnered with Sierra Arts to showcase the work of local artists at the County complex as part of our DEIB programming.  The first exhibit by local artist Susan Handau is titled, My Tribe:  In Our Aging World, and seeks to shine a light on the aging process and to deepen our understanding and compassion toward this rapidly growing demographic in the Washoe County community.  The public is welcome to view the ten-piece series in Lobby A of the Administrative complex during operating hours
Together, we are shaping a community where every resident can reach their full potential, and where unity in diversity is not just an ideal but a lived reality.