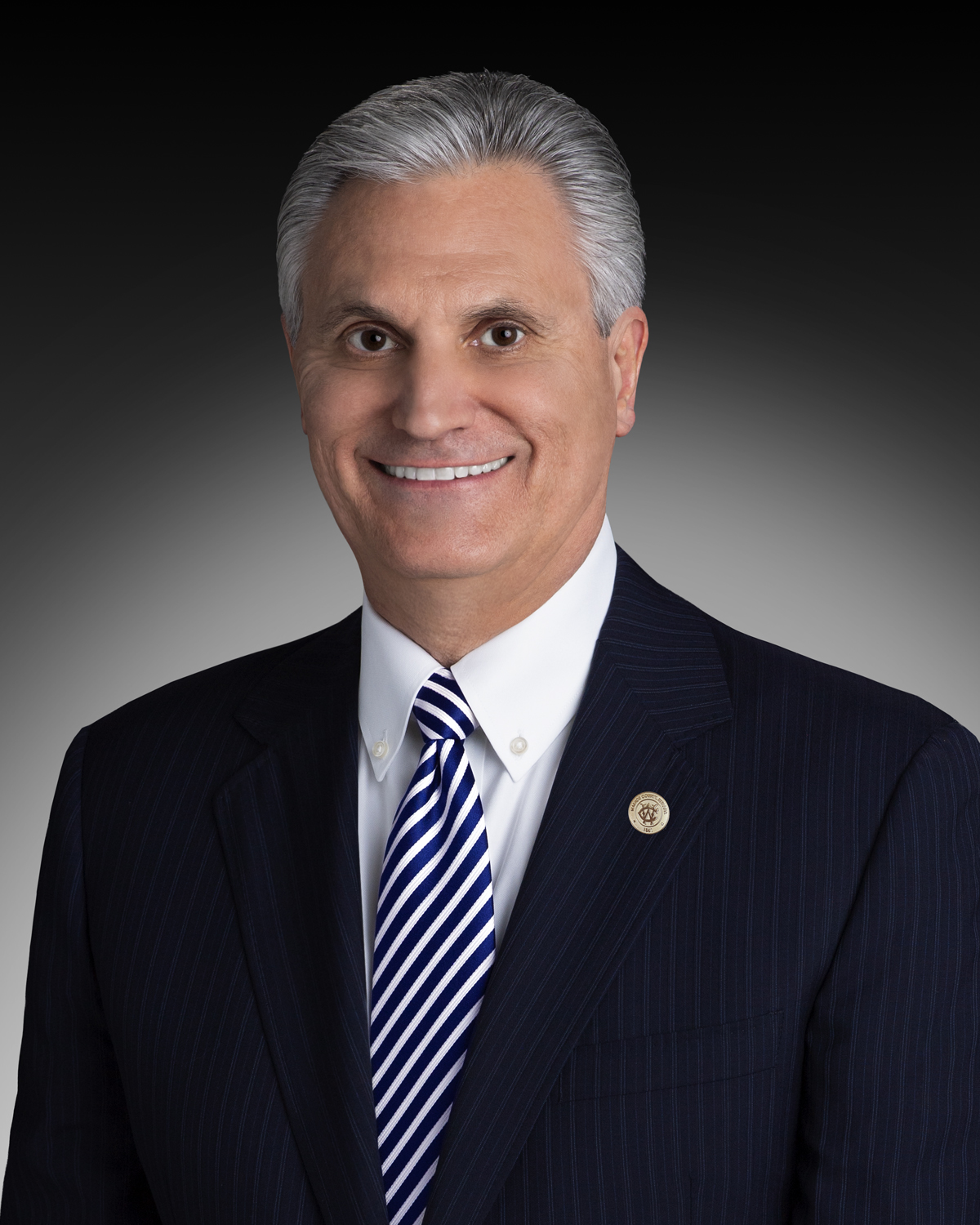 Greetings from Chair Vaughn Hartung
I love this time of year, and we're settling in for a season of holidays. Thanksgiving is fast approaching, and I'm reminded in these cozy moments to express my gratitude for where we live: this wonderful pocket of mountains, rivers, and meadows in northern Nevada. The trees remind us that the season is changing.
I'm grateful for my fellow county commissioners who join me on the dais to tackle the tough issues facing our residents. I'm grateful for residents who are willing to talk to us 
about the ways we can improve life here in Washoe County, and also for the residents who are willing to step up and serve their fellow neighbors.
There's no shortage of ways to volunteer and give back to the community. The Human Services Agency and Regional Transportation Commission join forces during the holiday season to "Stuff a Bus" with clothing and goods. There are Karma Boxes all over our region where you can contribute food and warm clothing for those in need. Washoe County has numerous boards and commissions that need volunteers. These advisory groups can effect real change at the neighborhood level as well as in county-wide policy.
I hope that as we prepare for fall and winter, we can set aside a few minutes of every day to be grateful for what we have, and contribute to those who don't have.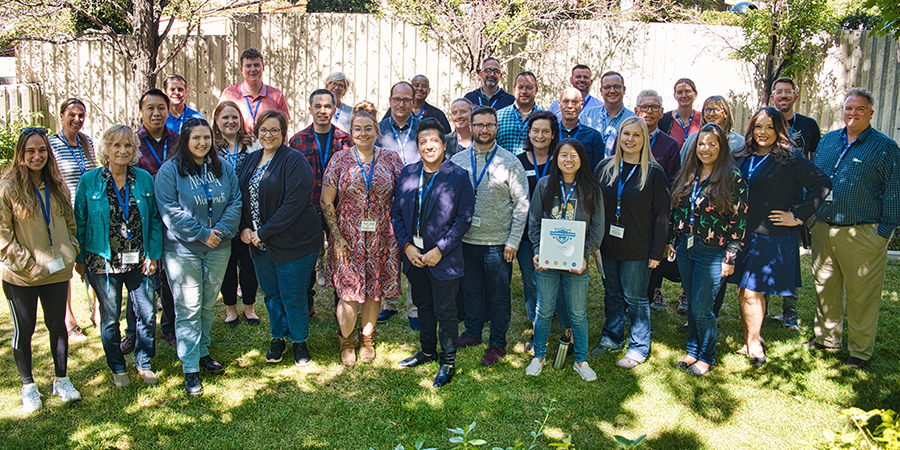 Washoe County Leadership Academy DEBUTS in grand style
The Washoe County Leadership Academy (WCLA) had a jam-packed start in September, welcoming over 30 community-minded individuals to the inaugural class.  Participants enjoyed a day filled with learning about what makes Washoe County tick, including a visit to the Registrar of Voters Office, the Regional Medical Examiner's Office, a course on leadership communication styles from University of Nevada, Reno's cooperative extension program, and much more. 
READ MORE
October brings even more exploration opportunities to the group, as they trek to beautiful Gerlach in northern Washoe County. Many are familiar with Gerlach as the town near Burning Man, but there is much more to this tiny community than meets the eye, with a vibrant future on the horizon. The day wraps with a visit to the Pyramid Lake Museum and Visitor Center to learn about the native history of our county. Future agendas include:

Law and Order Day, featuring the Sheriff's Office and Courts

 

Heart of the County: Helping Vulnerable Populations

 

Incline Village and Bowers Mansion Regional Park Day

 
Throughout the course, the University of Nevada, Reno's cooperative extension program will provide lessons on leadership-building skills such as civility, collaboration, managing conflict and more.
The class will wrap in April of 2023 with a presentation on their class projects, with a new application period opening the following summer. We encourage you to learn more about the WCLA and consider applying for future classes. www.washoecounty.gov/wcla/

MAKE YOUR VOICE HEARD BY AREA DEVELOPERS: nEIGHBORHOOD dEVELOPMENT mEETINGS
Washoe County's planning division has created an online neighborhood development citizen engagement site, a hub of sorts, so that you can be more informed about proposed developments in areas of interest to you, whether that be near home, work, or anywhere in between.
The citizen engagement site is a central spot that anyone can visit to learn about upcoming development meetings that are being held regarding proposed developments, with the specific purpose of allowing interested citizens to provide feedback directly to the developers before the development plans are submitted to the county for approval. 
READ MORE
This is an exciting change in how citizen engagement was handled in the past, when often by the time the proposed development made it in front of citizens, the development was already far along into the planning process, and at times it would be too late to make suggested citizen changes. These new neighborhood development meetings are typically held in the evening to allow for more participation by citizens, and there are no limiting open meeting law restrictions in place. That means you have more than 3 minutes of public comment to make your recommendations and concerns heard, with the ability to have a dialogue with the developers.

Placing the involvement of citizens at the forefront, the goal is to allow developers and citizens to interact directly to discuss project enhancements, concerns, and negotiate to come to an agreement. Any promises made by developers to citizens during these meetings are placed into the proposal that is seen by county officials.

How do you learn about these meetings? Make a note to visit the citizen engagement site on a regular basis, or sign up for email notifications based on the Washoe County districts you are interested in. As meetings are scheduled, notifications are sent out to email subscribers as well as to individual property owners surrounding the proposed development. We also encourage you to sign up for the Nextdoor social media site for your specific neighborhood, where meetings are also frequently posted as a courtesy. We look forward to hearing your voice!

WHO IS WASHOE311?
Since its inception in 2016, Washoe311 has served as a nexus between county residents and local government in Washoe County. Our service center is currently made up of four dedicated staff who receive, track, and respond to all requests made through Washoe311. If you've ever reported a pothole, requested a marriage certificate, asked assistance on voter registration, or even submitted a public records request – chances are you've communicated with our team.
Last year, the service center responded to over 24,000 requests! This is made possible by our in-office staff and partnership with Crisis Support Services of Nevada (CSSNV) which allows the service center to operate 24 hours a day, 7 days a week. No matter the day or hour, live staff is available to assist!
READ MORE
How do they help?
As a county that encompasses City of Reno, City of Sparks, Nevada Bureau of Land Management (BLM), United States Forest Service (USFS), and tribal lands under the Reno-Sparks Indian Colony, Washoe311 understands the importance of utilizing established working relationships with our community partners to assist residents no matter the jurisdiction. It is the mission of 3-1-1 to point you in the right direction, even if Washoe County is not the answer.
Washoe311 understands that no one person has all the knowledge, so it maintains and uses an extensive knowledge database, which is also accessible to the public. 3-1-1 also addresses frequently asked questions through the You Ask, We Answer page.
How to contact Washoe311?
To reach Washoe311 at any time, 24/7, simply dial  3-1-1 or 775-328-2003, if outside the Washoe County area. You can also submit a request for service by using the online portal. For emergencies, please continue to dial 9-1-1, as Washoe311 is a non-emergency service center. Otherwise, we'd love to hear from you!
CAT BURGLAR: TAKING ACTION TO PROTECT YOUR CATALYTIC CONVERTER
At any given time in Washoe County, whether in downtown Reno, suburban areas, or rural, street thieves are capable of stealing your vehicle's catalytic converter (CAT) within a few short minutes. The reason why thieves are so active is because stolen CATs can bring revenue to them on three levels: the street level (stealing CATs out of parked vehicles), transport (using social media to sell CATs outside of Washoe County), and scrap metal processors (selling scrap metals to businesses outside of Washoe County).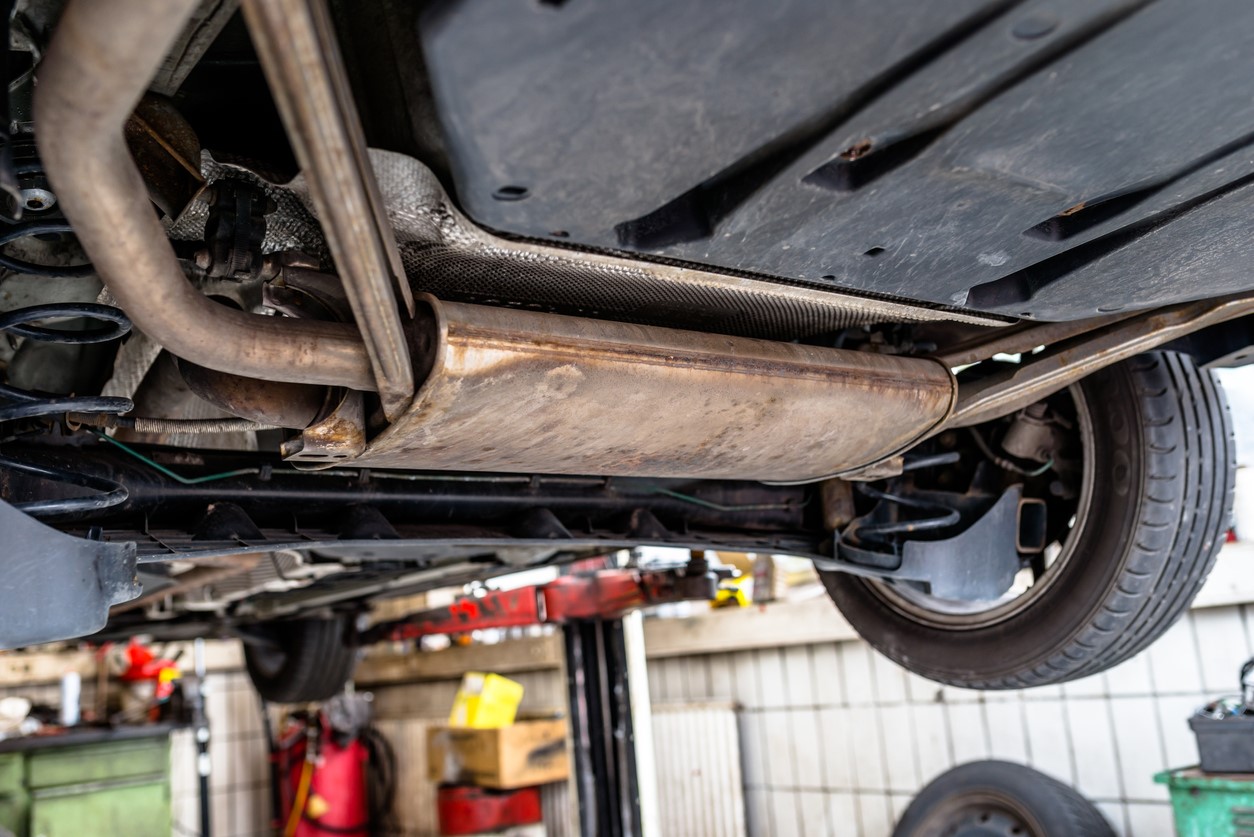 Why the temptation to steal metals in CATs?  In comparison, the current value of gold per ounce is $1,733.  The precious metals in a CAT can value between $849 to $13,900 per ounce. In addition, CATs are easy to steal, especially from high clearance vehicles because of easy access to the underbody.  Plus, it only takes basic battery-operated tools to remove a CAT.
Read More
In the last two years, theft of CATs has increased 270% in Washoe County alone. As a result, the Washoe County Sheriff's Office created the Catalytic Anti-Theft Program.  This program enables law enforcement to identify and locate the victim, assist in returning the stolen property, and completes the nexus needed to adequately prosecute the criminal act.
To protect your vehicle, apply for the Catalytic Anti-Theft Program by visiting washoesheriff.com.  After filling out the application you will receive a letter containing your VIN stencil(s) and instructions on how to apply and paint your catalytic converter to identify it in the instance it is stolen.  A number of local mechanic shops will do this process for you for free.
Thirty days after the Catalytic Anti-Theft Program launched, 1,125 citizens signed up for the program to receive their customized VIN stencils and 5 local automotive service centers established partnerships to assist citizens with VIN stencil application.  Do your part.  Protect your vehicle and bring street thieves to justice.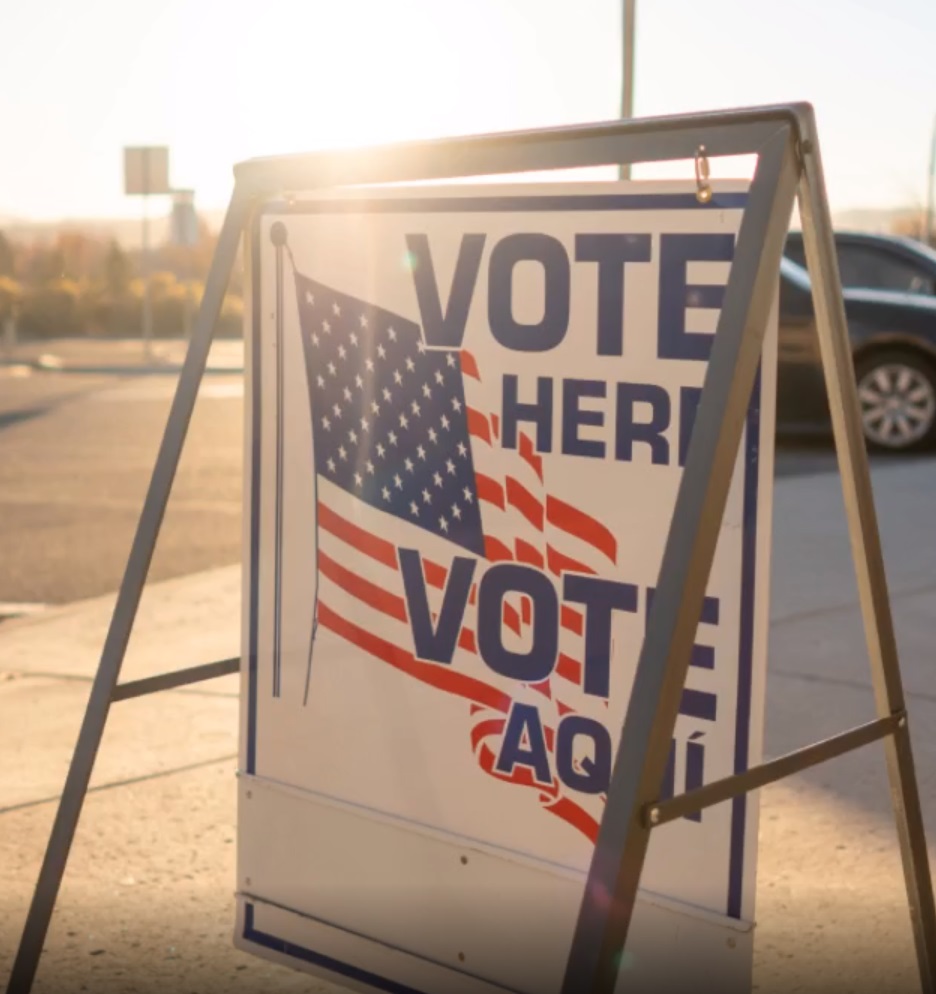 STEPS TO TAKE AHEAD OF THE UPCOMING GENERAL ELECTION

  
November 8 is Election Day, and the Registrar of Voters Office (ROV) has revamped its website to make information easier to find. A new "I want to…" feature brings the most popular requests up front.
Whether you want to update your voter registration or view your personalized sample ballot or find the nearest Vote Center, answers to your election question are just a mouse click away.
Read More
Did you know that Nevada law provides public viewing of election locations? But there are guidelines that observers have to follow so they don't interfere with the process. Did you know that in order to be an election worker, you must be a Nevada resident and a registered voter? You can find information on these things and more at www.washoecounty.gov/voters.
Here are three things you should do before Election Day on November 8:
Check your voter registration. Have you moved? Be sure to update your address in your registration.
Read your sample ballot. Go ahead and mark it up with notes and votes, and bring it with you when you vote as a handy guide.
If you choose to vote by mail, be sure it's postmarked by November 8. You can drop it in the mail box or bring it into any Vote Center on or before Election Day.
Learn more about the General Election and how to vote here.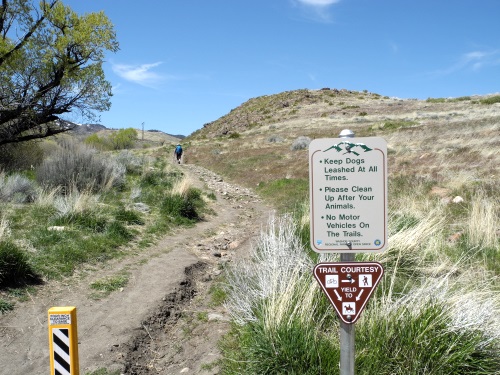 TRAIL AWARENESS AND ETIQUETTE TIPS
Washoe County offers around 85 miles of trails to explore within unincorporated areas. Trails come in all levels of difficulty and distance – with most trails being dog- and equestrian-friendly. In an effort to work regionally towards improving and expanding trails within the Washoe County and greater Truckee Meadows region, our staff has partnered with the Truckee Meadows Park Foundation's trail planning group. Collaboration between stakeholders, land managers, and trails professionals will increase trail connectivity, improve conditions, improve trail inclusivity, expand access points, and install wayfinding signage. While the Truckee Meadows Trail Plan is currently being refined, there is a way that residents can help – by practicing trail etiquette:
Read More
Know the rules before you go.
Safe and slow speeds should be practiced on shared use trails.
Dogs should be on leash or under voice control at all times.

Washoe County requires dogs on leash in all parks and trailheads except in designated off-leash areas.
Individual parks and public lands may have different requirements.

Regardless of uphill or downhill travel, equestrians always have the right of way.

Yield to equestrians on the downhill side of a trail and speak to the rider about the best means to pass. Go Slow and Say Hello!
Uphill travel has the right of way. Step or move to the side of the trail to allow for safe passage. Be sure to thank the trail users for moving out of the way.

Stay on the trail – cutting switchbacks or taking shortcuts causes erosion.
Leave no trace by packing it in, packing it out: take all trash with you and dispose of it properly.
Respect private property and obey posted signs.
Be courteous, kind, and respect all types of trail users. Trails are common ground!
If you would like to learn more about trail campaigns or general information, please refer to the Truckee Meadows Trails Guide or the American Trails website.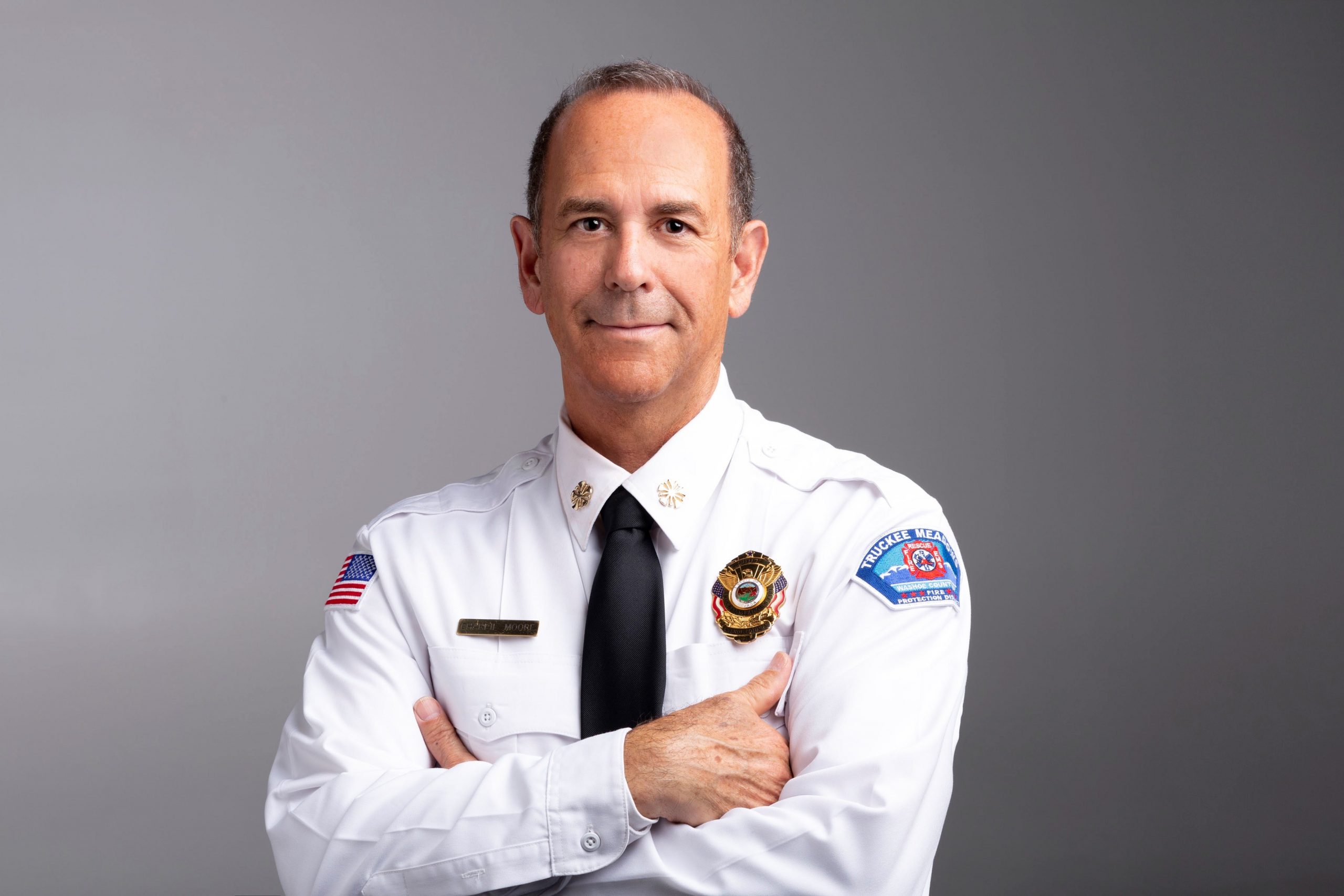 WHEN ASKED TO EVACUATE… GO!
an op-ed from FIRE CHIEF OF truckee meadows fire PROTECTION DISTRICT, charles moore
Wildfires are dangerous and chaotic, especially when they occur in residential areas, as we have witnessed in the last few fire seasons.
Viewing an attack on a wildfire is no doubt a fascinating visual. The intricate coordination that air tankers and helicopters perform from the air can be an amazing experience to watch up close.  And observing fire engines maneuver into place gives residents comfort that firefighters are on scene.  However, the longer our residents delay evacuation after an order is given, greater are the complications for the firefighting effort.
Read More
Conflicts between fire equipment and citizens leaving at the same time is what we want to avoid.   For instance, fire hoses, once pressurized cannot be driven over. Vehicles break the hose which compromises the suppression effort as well as putting firefighters in a dangerous position. Multiple fire engines may also block roadways.
Firefighters must make rapid decisions on where to deploy apparatus and fire hose, along with identifying structures to protect.  Our fire crews are focused on coordinating resources in the air, and on the ground.  First responders often have little time to follow-up and ensure nearby residents evacuate once announcements are made to leave their homes and neighborhoods.
If we can protect you in place, we will, but the strategy behind fighting wildland fires is much like playing chess. We try to anticipate what is going to happen a few moves down the chess board based on terrain and weather conditions. At times, we may order evacuations that are more extensive than might have been required.
As sometimes happens, if we order evacuations that are greater than might have been necessary, residents may question the necessity of the order.  However, if we underestimate and people get trapped by fire, we may have to count foundations, or worse. Therefore, we will always err on the side of safety.
When you receive notification to evacuate, we respectfully ask our residents to follow the order and leave the neighborhood. We recognize the stress and uncertainty that an evacuation can cause our citizens, and we do everything we can to minimize the inconvenience.  In most cases, residents can return in a matter of a few hours. Law enforcement will also provide a significant presence to safeguard your homes.
Citizens should know how to respond to wildfire or any disaster that could occur in your area – weather events, flooding, or man-made disasters.  Prepare to be self-sufficient for at least three days. This may mean providing for your own shelter, first aid, food, water, and sanitation. Make plans with your family and friends in case you're not together during an emergency. Discuss how you'll contact each other, where you'll meet, and what you'll do in different situations.  Check all types of media – internet, newspapers, radio, TV – for local information and updates.
The fall is especially a critical time to prepare because fuels are drying out and wind events can be intense. Stay safe and visit www.tmfpd.us to learn more about Truckee Meadows Fire & Rescue.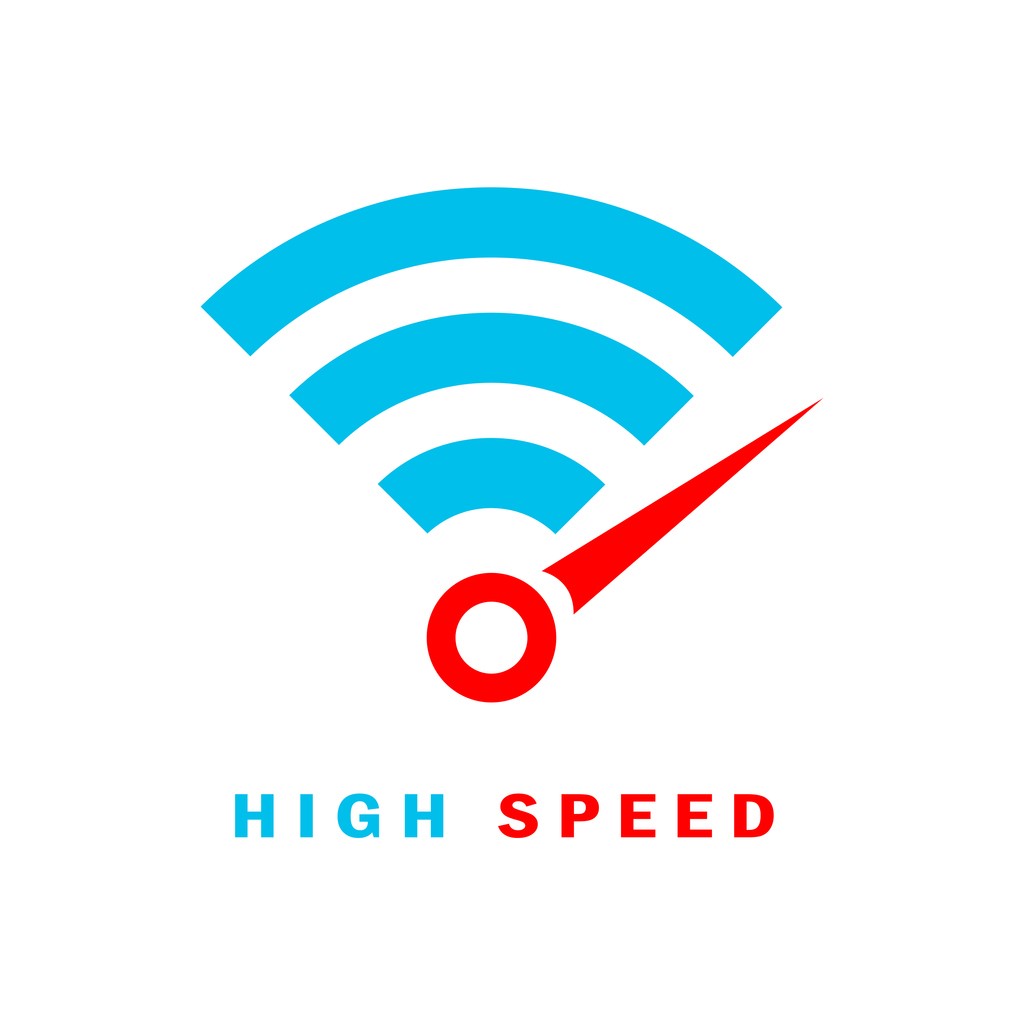 digital equity: bringing broadband to rural washoe county

  
The COVID-19 pandemic shed light on what many Americans already knew: access to the internet is a necessity for everyday life.
That is why Washoe County and government entities around the country are focusing on a digital equity program to bring access of affordable, high-speed internet to rural communities, in addition to training for digital skill development to underserved areas and populations.
Read More
The U.S. government-backed and funded Internet for All effort being implemented in Washoe County will address fundamental economic, educational, social and health-related inequities in our county by closing the digital divide. This rural broadband initiative provides an investment that will create an economy where citizens can participate from anywhere, and compete everywhere.
The reason why rural access to high-speed internet is so important, not only to those living in rural areas of Washoe County, but also to all citizens, is for the purpose of increasing productivity by fostering economic development, job growth, rural entrepreneurship, and innovative technologies. Rural broadband means that small business owners and farmers will have access to reliable, real-time information to oversee operations, manage finances, and respond to international market conditions. Telemedicine opportunities provide for an overall healthier population, the global digital marketplace can allow for e-commerce products and services from rural businesses, and educational opportunities for children and adult learners that require modern connectivity will be available.
Top priorities for Washoe County at this time, after performing a broadband needs assessment and identifying high priority locations and best practices and approaches, include Gerlach, the North Valleys, and Warm Springs/Spanish Springs. So far, in addition to the needs assessment, Washoe County staff has met with regional entities to look for partnership opportunities to identify vendors that will offer affordable high-speed Internet to the community. The timeline for the implementation of rural broadband infrastructure will occur through June of 2024.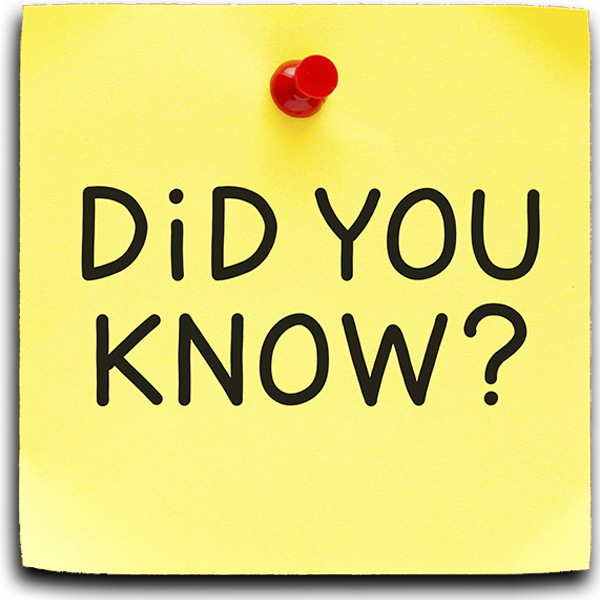 FREQUENTLY ASKED QUESTIONS AND ANSWERS, RIGHT AT YOUR FINGERTIPS
There are many common requests made by citizens to the Washoe311 operators that can easily be handled online.
Here are the top questions that Washoe311 receives every month, and a simple way to help you get what you need, as quickly as possible.
Read More
How do I request a Certified Copy of my Marriage Certificate?
If you were married in Washoe County, you can purchase a certified copy of your marriage certificate through the Recorder's Office. The Washoe County Recorder's Office now offers digital delivery of marriage certificates.
How do I request a birth or death certificate?
You can purchase a birth or death certificate through the Washoe County Vital Statistics Office. You can purchase your certificate by mail, in person or online.
How do I request a marriage license?
You can purchase a marriage license through the Washoe County Clerk's Office. The marriage license may be obtained up to one year prior to the ceremony. Both parties must be present, and the Clerk's Office is open 365 days a year to serve all lovebirds.
The Clerk and Recorder also offer self-service portals to look up records and documents. Check them out here: